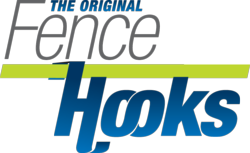 It's nice to be able to give a little back to the community
Elkhart, IN (PRWEB) February 12, 2013
In addition to supporting the Elkhart community by making a vast majority of its purchases from local companies, MIDE Products is also making efforts to help local charitable organizations. The most recent was a donation of items from their product line to help raise funds for the 2013 Women's Veterans and Servicewomen Retreat. "It's nice to be able to give a little back to the community where I have lived my entire life" stated Debbie Rhoda, Vice President of MIDE Products.
The goal of the retreat, held at the Swan Lake Resort in Plymouth, IN on April 5-7, is to honor the women that have served or are currently serving and let them know how much they are appreciated for their sacrifice. Female Veterans are subject to special issues, such as Military Sexual Trauma, Sexual Harassment, Post Traumatic Stress Disorder, Injuries from deployments and other issues that directly and only affect female servicewomen and female veterans. During the retreat, the attendees will be informed of programs and information that directly affects them and will be treated to several types of spa treatments, dinner and an elegant 2 night stay at a four star resort.
For more information or to donate to the Women's Veterans and Servicewomen Retreat, contact Karla Schwartz at 574-370-0813 or karla43us@yahoo.com.
MIDE Products fills a niche in the fence/outdoor living market. That niche - provide consumers quality, long lasting, weather resistant and easy to use products for backyards, garden areas, pool areas and decks. The current product line includes: Pool Accessory Hooks, Flower Box Holders, Corner Shelves, Pet Dish Holders, Flag Holders and the new Attachable Fence Hook line. All are manufactured in the United States at their facility in Elkhart, Indiana and carry a lifetime warranty.
For more information about MIDE Products, visit http://www.mideproducts.com/ or call 1-888-243-7019
Media Contact:
Mike Riggle
MIDE Products
(574) 326-3060