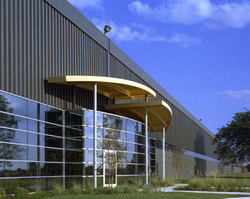 There were kids who weren't planning on going to college but https://www.kalamazoopromise.com/ [The Kalamazoo Promise] turned that around. It made it possible for everyone in the school system to succeed.
Kalamazoo, MI (Vocus) October 18, 2010
When Kate Piser was a senior at Loy Norris High School in Kalamazoo, she got a piece of news that would have a huge impact on her college career. The year was 2005 and The Kalamazoo Promise was being launched. Piser, who had attended Kalamazoo public schools since kindergarten, would get a free ride at any university or community college in the state of Michigan.
The Kalamazoo Promise was born when a group of anonymous donors pledged to fund the college careers of students in the public school system. Maximum benefit is provided to students like Piser, who attend the school system from kindergarten through grade 12; students who have spent less time in the system get a percentage of funding calculated on a sliding scale.
The now 22-year-old Piser has come a long way since that announcement five years ago. She is one of a huge crop of students in Michigan comprising the first graduating class of The Kalamazoo Promise. After four years as a student at Central Michigan University (CMU), Piser is just a few credits away from completing her undergraduate studies. Piser had her sights set on college prior to the inception of the Kalamazoo Promise, but she was actively seeking funding when the program was put in place.
"I was on my way to CMU for a scholarship competition, and on my way up there my journalism teacher called to tell me about the Kalamazoo Promise. It was a funny situation because I was on my way to try to get a full ride scholarship," Piser said, adding that she knew several students who would not have gone to college were it not for The Kalamazoo Promise.
"There were a lot of families that would have been taking out loans for their kids and a lot of kids who would have had to work incredibly hard to go to college," Piser said. "There were kids who weren't planning on going to college but The Kalamazoo Promise turned that around. It made it possible for everyone in the school system to succeed."
Perhaps the most exciting part of Piser's story is the fact that she plans to give back to the community that put her through college. After finishing her undergraduate studies in community recreation and subsequently obtaining a Masters Degree in social work, Piser intends to live, work and raise a family in Kalamazoo.
"Kalamazoo has a lot to offer," Piser said. "I'd love to end up back in Kalamazoo and raise a family there. My dad went to Loy Norris, his brothers went to Loy Norris and I would love to send my kids to Loy Norris some day."
Janice Brown, executive director of The Kalamazoo Promise, said she is eager to see how the first crop of graduates make use of their education. Creation of a highly skilled workforce was part of the program's original goal, she said.
"The Kalamazoo Promise has really been a catalyst for community transformation," Brown said. "For a Midwest urban community, we are moving along like no other community like us right now. A lot of that is because of our investment in education. The Kalamazoo Promise is our answer to a highly skilled workforce. If you look across the United States, the most successful communities are those that invest in their social capital and have the highest levels of education."
David Smith, president of Midlink Business Park, a world-class, 340-acre business park located in a tax-free Renaissance Zone in Kalamazoo, weighed in on The Kalamazoo Promise as an invigorating force in the business community.
"It is exciting to see this first crop of Kalamazoo Promise students graduate from college," Smith said. "By investing in education in Kalamazoo, we are investing in business, creating a highly skilled workforce with a vested interest in this community."
About Midlink Business Park
Midlink Business Park is a 340-acre, multi-tenant, multi-use complex that occupies the buildings and land of the former General Motors stamping plant in Comstock Township, just outside of Kalamazoo. Purchased by Hackman Capital in 1999, the site has been restored and repurposed to become an economically and aesthetically attractive destination for businesses in search of new manufacturing, logistics, R&D, office and retail development space. In addition to its prime location on I-94, midway between Detroit and Chicago, and immediate access to air and rail transportation, Midlink has been lauded for its Renaissance Zone designation by the State of Michigan. Visit midlink.com
About Hackman Capital
Hackman Capital is a privately-held real estate investment firm specializing in the acquisition, management and redevelopment of industrial and commercial real estate. Hackman Capital was founded in 1986 and currently manages for its affiliates more than 16 million square feet of real estate. Visit http://www.hackmancapital.com
###