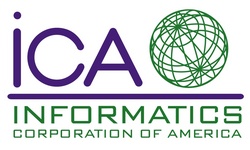 For the last two years, Vanderbilt has provided its state-of-the-art technology, as well as expert project management and technical support, to spearhead the development of the MidSouth eHealth Alliance
NASHVILLE, Tenn. (PRWEB) October 1, 2008
"For the last two years, Vanderbilt has provided its state-of-the-art technology, as well as expert project management and technical support, to spearhead the development of the MidSouth eHealth Alliance," said Mark Frisse, M.D., Director of Regional Informatics at Vanderbilt University. "Building upon Vanderbilt's platform, ICA's commercial technology will ensure long-term sustainability of this robust health information exchange, as we continue to improve community healthcare delivery in the region around Memphis."
"As the MidSouth eHealth Alliance has grown to encompass 15 emergency departments and more than 25 facilities across inpatient and outpatient settings, it has become clear that a stand-alone production-level solution is needed to support continued expansion," added Al King, Chairman of the Board of the MidSouth eHealth Alliance. "Since ICA's technology is based on the Vanderbilt platform, we expect to be able to extend system capabilities in a cost-effective manner to more emergency departments, inpatient settings, ambulatory clinics and medical groups in Shelby, Fayette, and Tipton counties."
ICA's informatics engine enables clinicians to access, evaluate and act upon patient information across disparate systems and enables interoperability between existing systems to provide the foundation for both hospital and HIE solutions. Allowing nominal validation and formatting of data regardless of source or format, ICA's solution makes complete patient data accessible whenever and wherever it is needed, while ensuring that privacy and security requirements are met. ICA also provides reliable transmission and storage of data and facilitates intelligent monitoring and reporting capabilities.
"We are pleased that our technology will be used to further the goals of this important initiative," said Gary Zegiestowsky, CEO of ICA. "We look forward to working with MSeHA participants to help them reduce the number of hospital stays and redundant tests, decrease the use of emergency departments for primary care, and improve overall care delivery in west Tennessee. We are also committed to working with MSeHA and Vanderbilt in their efforts to define a sustainable business model to ensure the long-term viability of this approach for community-based care."
About Informatics Corporation of America (ICA)
Informatics Corporation of America (ICA) was formed to take innovative technology developed by practicing clinicians and informatics professionals at Vanderbilt Medical Center to the broader healthcare market. ICA's solution enables interoperability of existing hospital and clinic systems to deliver a comprehensive electronic health record and tools ranging from a physician portal to secure messaging to disease dashboards. By providing clinicians with a comprehensive longitudinal patient record, ICA empowers caregivers to make informed decisions at the point of care, helps healthcare enterprises achieve operational efficiencies, and facilitates patient care across multiple providers and settings. Visit http://www.icainformatics.com.
About the MidSouth eHealth Alliance
The MidSouth eHealth Alliance was established in 2004 with $12 million in combined grants from the Agency for Healthcare Research and Quality (AHRQ) and the State of Tennessee. It is a community-wide health information exchange in the Memphis, Tennessee area allowing providers to share patient information from inpatient and outpatient treatment settings across multiple facilities, including emergency departments, hospitals, and ambulatory clinics. Current participants include Baptist Memorial Hospital in Collierville, Baptist Memorial Hospital for Women, Baptist Memorial Hospital in Memphis, Baptist Memorial Hospital in Tipton, Christ Community Health Services, Memphis Managed Care/TLC, Methodist Healthcare-Germantown Hospital, Methodist Healthcare-LeBonheur Children's Medical Center, Methodist Healthcare-Extended Care Hospital, Methodist Healthcare-North Hospital, Methodist Healthcare-South Hospital, Methodist Healthcare-University Hospital, Methodist Healthcare-Fayette Hospital, Saint Francis Hospital in Memphis, Saint Francis Hospital in Bartlett, St. Jude Children's Research Hospital, The Med, Health Loop Clinics, and UT Medical Group, Inc. Visit http://www.midsoutheha.org