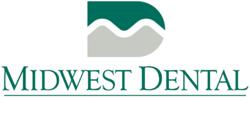 Eagan, MN (PRWEB) May 02, 2013
To promote awareness of Obstructive Sleep Apnea (OSA), Midwest Dental Eagan dentist Dr. Kevan Cahow is encouraging people to understand the symptoms, risk factors and treatment options of the potentially life threatening condition.
Sixty percent of adult drivers have admitted to driving while drowsy. Drowsy driving can be as dangerous as drunk driving. In fact, studies show over twenty percent of serious injury car accidents are sleep related. Proper restful sleep is essential for our bodies and brains to perform our day to day activities safely.
Snoring is fairly common and for most adults relatively harmless. However, snoring can also be a symptom for a more serious condition called Obstructive Sleep Apnea (OSA), which can make daytime sleepiness even worse. Over 18 million Americans have OSA and unfortunately, most of them are not being properly treated for this potentially life threatening situation.
What is Sleep Apnea?
Sleep apnea is sometimes dismissed as extreme snoring, but in fact it's a more serious sleep disorder. Sleep apnea occurs when tissue in the back of the throat collapses and blocks the airway, reducing the amount of oxygen delivered to all of your organs including your heart and brain. This can happen hundreds of times a night, leading to excessive daytime drowsiness.
People with untreated sleep apnea also have a much higher risk of high blood pressure, heart attacks, strokes and sudden death while sleeping.
Do You Have Sleep Apnea?
The symptoms of sleep apnea include:

Unintentionally falling asleep during the day
General daytime sleepiness
Fatigue or insomnia
Waking from sleep with a choking sound or gasping for breath
Loud snoring
If you notice these symptoms in yourself or a loved one, talk to your physician or dentist about scheduling a sleep medicine evaluation at an accredited American Academy Sleep Medicine Center.
Treatment Options
Sleep apnea treatment options can include diet changes, exercise, medications, surgery, a
Continuous Positive Airway Pressure (CPAP) machine or dental appliances, similar to a mouth guard. While CPAP is considered the gold standard for treatment of OSA, over half of the CPAP users are not able to tolerate this treatment for a variety of reasons. For these patients, using a custom made dental appliance as an alternative treatment works well especially for mild to moderate sleep apnea cases.
Additional Tips for a Good Night's Sleep
Even if you don't have sleep apnea, consider these additional helpful tips for a good night's rest:

Keep your bedroom a cool, calming and comfortable environment
Avoid nicotine and alcohol close to bedtime
Exercise regularly
Finish eating 2-3 hours before your regular bedtime
Maintain a regular sleep schedule
About Dr. Cahow
Dr. Kevan Cahow is a general dentist at Midwest Dental in Eagan, MN. He earned his undergraduate degree in Biology from Hamline University in St. Paul and his dental degree (DDS) from the University of Minnesota – School of Dentistry. He is a member of the American Dental Association, Minnesota Dental Association, St. Paul District Dental Society and the American Academy of Dental Sleep Medicine. In addition, Dr. Cahow regularly works with several sleep centers in the Minneapolis-St. Paul area to coordinate care for patients, including fitting patients with dental appliances to help relieve their sleep apnea symptoms.
About Midwest Dental
Midwest Dental provides complete family dentistry for patients of all ages. For more information, visit http://www.midwest-dental.com.