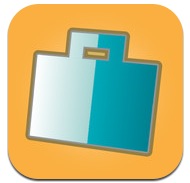 Seriously, this is the first and best professional Application I have gotten for my tablet. My assistant places all the documents she wants me to read and i just open them in the App and read them whereever I am.
New York, NY (PRWEB) January 28, 2013
The security of transferring sensitive documents via the web is still a point of concern for small businesses and large corporate entities alike. A survey by IntraLinks unveiled in its recent study that over 92% of companies are wary of file sharing security and employ a number of safeguards to minimize outside security threats.
To address these concerns, Mighty Mack's introduced the innovative Agora Briefcase App to the professional App market to offer simple and secure distribution to remote devices used by team members out of the office. Team managers can create an online Briefcase easily, invite team members and start adding documents which are then available immediately anywhere where Internet is available.
Agora customers currently use Briefcase to distribute and keep up-to-date Product Brochures, Price LIsts, Inventory Runs, and Sales Presentations distributed across the whole sales team in the field. No technical knowledge is necessary for end users to consult and use distributed documents.
All documents are shared only with authenticated users who are pre-authorized on the system. Deleted documents are automatically removed from all tablet devices and all app use must be authenticated with unique login credentials.

Document Security with only authenticated user access.
Documents placed on remote Tablets can be deleted, updated or locked remotely.
Documents cannot be forwarded, emailed, saved locally or otherwise shared by remote user.
Allows Teams to Carry Synched Project Files
Offline Use in no connectivity environments,
Seamless Document Distribution.
View Multimedia PDFs - Fully compatible with embedded media, photos, videos in PDFs.
Agora Briefcase is compatible with iPad. Requires iOS 4.0 or later. It can be downloaded free on the App Store.
--
MightyMack is a leading publisher of distinguished digital products for the consumer and professional markets. The Company leverages newly available digital tools to create, design, and share new ways of consuming information and experiencing the world around us. The company has released a variety of best-of-class Apps, including Advertising Today, Science Today, Where2Boss?, Breaking News, Film Today, among many others.
To learn more about MightyMack please visit their website at http://www.mightymack.com or email them to press(at)mightymack(dot)com.