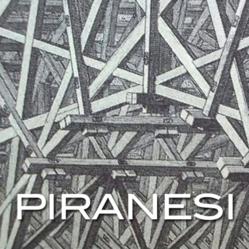 Carrying these Drawing Apps full of the greatest drawings ever made on my iPad is probably the most useful tool to me other than my brush
New York, NY (PRWEB) February 08, 2013
Art Lovers, Students, Fans and Enthusiasts are in constant search for inspiration and new techniques, or a splash of ingenuity which will help them learn new styles and different ways in which to create their art.
By reaching an important distribution and download watermark, the ARAM.IS Art Apps are increasingly becoming an valuable learning tool for Art Teachers, Art Students and Entusiasts alike.
Drawing provides the fundamental building block for figurative art, teaching students and artists alike the basic skills upon which to build. Charcoal, pencil, paint, or egg yolk in a variety of combinations, in the hand of the artist have produced countless masterpieces. Most Artists build upon the foundational work of the Classical Artists such as Leonard Da Vinci, Francisco Goya or Peter Paul Rubens, starting every work with pencil sketches before moving on to fine color.
Drawing can be exhilarating and creative, but it remains a very flourishing activity social change for children and adults alike.
The ARAM.IS Drawing Masters App Series by Mighty Mack introduces a rich and comprehensive set of drawings by the leading Classical Artists. This comprehensive collection includes works by Friedrich, Watteau, Durer, Piranesi, Ingres, Da Vinci, Ilguercino, Seurat, Rubens, Raphael, Hogarth, Degas, Tiepolo, Constable, Gericault, Rembrandt, Rodin, Van Gogh, Michelangelo, and over 130 Anatomy Drawings of Leonardo Da Vinci and others. Angela N, a High School arts teacher, says that "kids are really starting to understand and appreciate the amount of time and effort that goes into creating an art work. These apps really do make a difference."
ARAM.IS Apps' intricate design and beautiful interface adds unique and distinguished artisanal authority to this wonderful series collections.
Features and requirements
Compatible with iPhone 3G, 3GS, 4, 4S and 5
iPod touch
iPad non-retina and retina
Requires iOS 4.3 or greater
To learn more about ARAM.IS, please visit their website http://www.aram.is