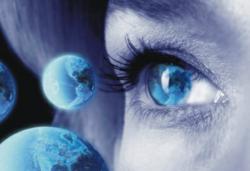 And then, in dreaming,
The clouds me thought would open and show riches
Ready to drop upon me; that, when I wak'd
I cried to dream again. (The Tempest)
New York, NY (PRWEB) February 12, 2013
Morpheus Dreams announces a Valentine's Day giveaway, offering a promotional free copy of the Morpheus Dreams App to highlight a Valentines Day Gift of Dream Interpretation.
This Valentine's Day Mighty Mack launches a giveaway sharing the power of dream interpretation to a few lucky participants by offering its powerful Morpheus Dreams App as a means of self-discovery and exploration of the power of dreams.
Dreams have inspired countless works in arts and sciences, spanning from Freudian Wish Fulfillment to Jung's Messages, inspiring the works of filmmaker greats like Kurasawa, and producing numerous theories in Neuroscience. But there is something even more compelling then a singular dream experience, and that's a shared dream.
Couples who experience a shared dream are known to have a stronger, more kindled relationship which typically lasts a lot longer. While only about 1 in a 1000 shared dream incidents are reported, many more cases go untold. That said, few realize the implications of this simple fact; that is, by retelling each other's dreams the couple also strengthens their spiritual and emotional connection to one another. which in turn creates a good formula for a longer, healthier relationship.
While retelling of a dream can also augment a relationship in many ways, but it can also shape a person's mood for the rest of the day. Studies done by Vann & Alperstein reported that 98% of the 241 individuals they've interviewed told their dreams to others. And once the dream is shared, it "has the potential to go on influencing daytime mood and behavior." (Vann & Alperstein, 2000)
This dream app includes a powerful dream calendar, a dream alert, and its dream sharing tools make sharing a fun and easy experience. Kate S, from Boston, says "I love making new daily entries and then sharing them with friends on Facebook or email."
Morpheus Dreams also has a powerful dream interpretation dictionary whose integrative database includes interpretations by Freud, Jung, Artemidorus, Hasse, among many others.
Thanks to Apple's easy Gifting, Mighty Mack offers early respondents a promotional code for Morpheus Dreams. To receive the code, the user must send a tweet on Twitter using the #morpheusdreamsapp hashtag sharing the subject of a recent dream they remember.
The App has numerous features, including:

Full Featured Dream Journal. Morpheus Dreams lets the user type or dictate their dreams using Apple's new Siri tool.
Word Interpretation The App includes a word recognition feature which highlights key words with hidden meanings. Mark words as favorites, share them via email, Twitter, or Facebook!
Search Everything. Use our Journal search box to find an old dream, a meaningful word or symbol.
New, Integrative Dream Dictionary. Read the dream interpretations of Artemidorus, Freud, Jung, Hasse, among many others! With over 4,100 word meanings, Morpheus gives the dreamer all the right tools to dig deep into their dreams' meanings!
Great Sharing Tools. Share dreams with friends and family via email, Twitter and Facebook.
Synchronize and Backup. Easily sync up all entries among multiple devices and setup an automatic backup of all data to be sure to never loose a single journal entry!
Export at any Time. Easily export journal entries as text files to reformat, print, or modify in any way. The user is never locked in.
Calendar View. The calendar is a convenient way to keep track of individual entries. Just pick a date where the entry was made, open it, and reflect on earlier dream entries.
Book View. Our signature Book View feature lets the user look at their journal as if it were a book. for those viewers who enjoy the classical journal look.
Customize Morpheus Dreams.

Setup a privacy password
Setup an alarm to remind you to make a journal
Choosing a personal startup page
To find out more about Morpheus Dreams please visit their website or download it from the App Store. For inquiries please send an email to press(at)morpheusdreamsapp(dot)com
--
Mighty Mack is leading publisher of distinguished digital products for the consumer and professional markets. The Company leverages newly available digital tools to create, design, and share new ways of consuming information and experiencing the world around us. The company has released a variety of best-of-class Apps, including Advertising Today, Science Today, Where2Boss?, Agora Briefcase, Breaking News, Film Today, among many others.
To learn more about MightyMack please visit their website at http://www.mightymack.com or email them to press(at)mightymack(dot)com.