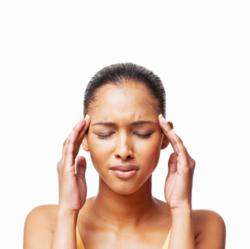 The best migraine treatments are customized to ensure the maximum pain relief. Arizona Pain provides that treatment.
Phoenix, AZ (PRWEB) May 18, 2012
The Valley's most comprehensive pain management doctors in Arizona, Arizona Pain Specialists, are now providing comprehensive migraine headache treatments. Help is available at AZ pain clinic locations valleywide at (602) 507-6550.
According to the National Headache Association, over 25 million Americans suffer from significant migraine headaches, making it one of the largest causes of lost work time and a top reason for doctor visits. Migraines are the most severe form of headache, and their exact cause continues to be researched.
Treatments for migraines vary depending on the symptoms and triggers. Because migraine headaches come on for different reasons in patients, the best treatments are customized to ensure the best outcomes. Call (602) 507-6550 for scheduling.
These treatment options for migraines at the best Arizona pain clinics in the Valley include:

Medications – abortive and preventive such as opiates and anti-emetics along with Butalbital and others.
Interventional treatments such as occipital nerve blocks and radiofrequency ablation.
Chiropractic treatment
Acupuncture
Massage
Biofeedback
Hormone and Vitamin treatments
Injection treatments for migraine headaches continue to expand. Depending on the migraine cause and symptoms, treatments may include:

Botox Injections
Occipital Nerve Stimulation
Cervical Facet Injections
Cervical Epidural Steroid Injections
Sphenopalatine Nerve Blocks
Occipital Nerve Blocks
Supratrochlear Nerve Blocks
Supra/Infraorbital Nerve Blocks
Outcomes for migraine treatments at Arizona Pain Specialists have been impressive, with many patients able to return to work and activities once the treatment plan is commenced.
Individuals interested in migraine treatments at Arizona Pain Specialists should call (602) 507-6550 for scheduling. There are multiple locations serving Scottsdale, Phoenix, Chandler, Glendale, Mesa, Tempe, Surprise, and more.