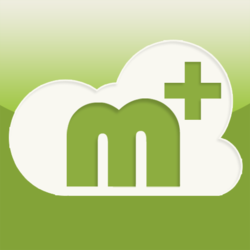 Saved me so much time!!! Thank you!!
Carson City, NV (PRWEB) May 12, 2012
Intuvio, a company focused on building cloud based apps, announces the release of Migration+ on Blackberry. Migration+ easily transfers customer contacts and data directly from one smartphone to another without the need for any other equipment or external apps. Migration+ was also recently released on iPhone and Android, allowing use of the app to transfer contacts between Android, iPhone, and Blackberry.
No longer do customers need to drive to a retail store or connect their phone to a computer and complete tedious technical steps. Migration+ allows customers to directly transfer data from any Android, iPhone, or Blackberry to another with just a few clicks. All data is secured using 256 bit encryption and cloud servers are used to ensure fast and accurate transfers.
Migration+ is a highly rated app already in both the Android and iPhone app markets including the following customer reviews.
""I like this app!! Very practical and easy to use!! Highly recommend :)"
"Worked perfectly to transfer contacts from my (HTC) Evo to iPhone 4S!"
"Saved me so much time!!! Thank you!!"
"Save me a trip to the store to transfer my contacts."
Download Migration+
Migration+ for iPhone
Migration+ for Android
Migration+ for BlackBerry
Please note, a version for Windows Phone will be available in Q3 of 2012.
Are you a Tech Journalist or Blogger? Email colin(at)intuvio(dot)com to get free credits for a no-strings-attached review of Migration+
About Intuvio
Intuvio is a corporation founded in 2011 that focuses on mobile application development. Our goal is to create intuitive and useful mobile applications that improve the lives of our customers. Our applications will all be based around a cloud concept. It's our belief that combining server side logic, information, and processing power with flexible mobile applications provides the best functionality. Our team combines deep experience in UI/UX, mobile app development, and infrastructure.
For more information visit http://www.intuvio.com or call (775) 461-2407.