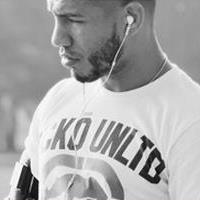 "My relationship with Eckō has helped us both create new opportunities and reach our highest success," said Cotto. "I fight for my country, my family and my fans and Ecko is the best at capturing that in this line."
New York, NY (PRWEB) April 23, 2012
Broadcasting live in 440 movie theaters nationwide from the MGM Grand Garden Arena in Las Vegas, the match-up is sure to be a blockbuster fight between two future hall of famers. As part of Eckō and in celebration of the upcoming event, a limited edition Miguel Cotto t-shirt collection consisting of eight distinct items has been launched by Eckō Unltd.
Eckō MMA has worked closely with Camp Cotto in an active effort to help cross promote his standing in the MMA space and accomplishments as a brand advocate. Cotto has even joined Eckō in a visit to an army and airforce base in Germany to visit and support our U.S. troops.
"Cotto is one of the best in the boxing world, so it became natural for us to start a relationship with him. Along with Miguel his team and family are the best in the industry and together we have achieved unprecedented success." said Eric Samson, Director of Sports Marketing and E-commerce at Eckō. "We're excited about the May 5th fight in Las Vegas because it's a big deal for Cotto and the Eckō team. Our multi channel marketing campaign activating this event has helped drive notable attention to an already highly anticipated event."
The Eckō marketing and e-commerce team in partnership with the Cotto camp has coordinated banner ads, photoshoots, social media campaigns, video production and other initiatives with a focus on digital. Both Miguel and Ecko have a highly engaged digital customer base. This helps further promotes the Miguel Cotto limited edition t-shirt line, as well as the upcoming fight on Cinco de Mayo in a few weeks. Recently, the Eckō team was featured in the New York Times and Mashable as a source of expertise in the digital industry.