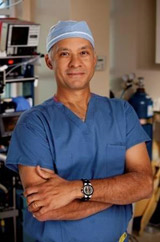 Despite the possible complications of breast augmentation surgery, patient satisfaction is extremely high and for most patients worth the maintenance.
San Francisco, CA (PRWEB) July 11, 2012
Breast augmentation remains the most popular cosmetic plastic surgery procedure for 2011 according to the American Society of Plastic Surgeons(ASPS), but it comes with possible complications. Miguel Delgado, M.D.'s newly launched detailed website on Breast Revision addresses these issues and explains methods of correction.
One of the most common complications is called a capsular contracture. This occurs when scar tissue forms around one or both breast implants. This can cause the breast implant to feel very firm. The degree of firmness is rated on a Baker scale of 1 to 4. Baker scale 1 is only slightly firm and most women can live with this. Baker scale 4 is very firm, may be painful and can cause the breast to look distorted and most likely will need surgical correction. To date, the cause of a capsular contracture is unknown, but is closely linked to a low grade bacterial contamination.
Some of the other causes for breast revision are "double bubble deformity", "bottoming out", "ruptured implants", "changing size of implants", or "switching from saline to silicone breast implants or vice versa." The new website goes into detail for each of these issues. A large photo gallery of before and after pictures of actual patients of Miguel Delgado, M.D.'s can be viewed at breastrevisionsanfrancisco.com under the "Photo Gallery" tab. There is a section for videos, testimonials and FAQ's which round out the website making it one of the most educational tools available.
Miguel Delgado, M.D. treats many women who travel a great distance for his surgical expertise in what can be very frustrating problems. In order to accommodate his out of town patients, there is a section on the website with detailed instructions on how the patient can have a complimentary consultation via Skype or by phone. There is a generous travel package offered that includes a stay at a nearby Inn, and transportation from the airport.
Miguel Delgado, M.D. holds the two credentials most coveted by plastic surgeons practicing in the United States, namely certification by the American Board of Plastic Surgery and membership in the American Society of Plastic Surgery. He has his own fully accredited surgery center and two offices located in the Bay Area, San Francisco and Marin County. For more information visit http://www.breastrevisionsanfrancisco.com or call for a consultation at (415) 898-4161.