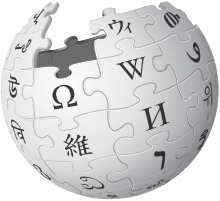 Wikipedia describes a great procedure for Moms who want to get their pre-baby body back
San Francisco, CA (PRWEB) August 29, 2012
Mommy Makeover, San Francisco's popular procedure, is a term which means a combination of surgeries. Search Wikipedia's definition of the Mommy Makeover and see that it includes; a tummy tuck, liposuction and some type of breast surgery. The breast surgery could be breast augmentation and/or breast lift or even a breast reduction. Wikipedia has a standard "Contents" format that contributors can follow. The "Contents" organizes the article into groups such as, procedures, recovery, risks, costs and more. This allows readers to jump to their area of interest. In addition, Miguel Delgado, M.D. added a flowchart to the Mommy Makeover article. The flowchart shows breast surgery options, tummy tuck and flank (waist) options.
This combination of procedures has become very popular with mother's who have finished having children. With all the joys of childbirth, the downside for many women is the resulting physical changes the body has gone through due to pregnancy and breastfeeding. The breasts may have lost their fullness and now droop. The tummy muscles may never go back to being flat after being stretched for 9 months and there may be a lot of loose skin.
Many women ask if they can have a Mommy Makeover even if they have not had children. The answer is yes. A full tummy tuck should only be performed when women are finished having children or do not plan to have children in the future. Breast surgery can be performed for any adult women; however childbirth, weight loss, or aging may require a revision at some time. Mommy Makeover is just a term meaning a combination of procedures, not a specific procedure. Click here to see a popular video produced by the BBC in collaboration with Miguel Delgado, M.D. on the Mommy Makeover.
Miguel Delgado, M.D. holds the two credentials most coveted by plastic surgeons practicing in the United States, namely certification by the American Board of Plastic Surgery and membership in the American Society of Plastic Surgery. He has his own fully accredited surgery center and two offices located in the Bay Area, San Francisco and Marin. For more information go to http://www.dr-delgado.com. View a full gallery of before and after pictures on the website or call for a consultation at (415) 898-4161.