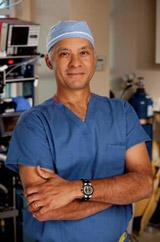 More choices for patients and surgeons are always a benefit
San Francisco, CA (PRWEB) March 20, 2012
Hani Zeini, founder and chief executive officer states Sientra implants will offer women new choices in breast implant options, with innovative shapes, multiple sizes and profiles. Miguel Delgado, M.D. stated that according to statistics reported by the American Society of Plastic Surgeons, in 2011 more than 307,000 breast augmentation surgeries were performed, which is up 4% from 2010 and is also the most popular surgery performed.
The FDA based its approval on 3 years of clinical data from 1,788 participants. Sientra will be required to follow the same FDA-mandated requirements as the other manufacturers in post approval studies judging long term safety and effectiveness of the implants. Patients are required to be 22 years of age for silicone implants unless they are being used for reconstruction, and then there is no age limit.
FDA approval should put women's mind at ease regarding the safety of the implants, unlike the recent scare of the Poly Implant Prothese (PIP) implants which sent many women to their surgeons for removal due to a high rupture rate and the discovery that industrial grade silicone was used, not medical grade. The PIP implants were French made and were never approved by the FDA.
Miguel Delgado, M.D. stresses that women need to be aware that breast implants are not lifetime devices. Any woman having breast augmentation needs to be aware that at some point in her life she will most likely need to have revision surgery either for a capsular contracture, rupture or deflation, or changes in the breast due to pregnancy, breastfeeding or aging.
Miguel Delgado, M.D. holds the two credentials most coveted by plastic surgeons practicing in the United States, namely certification by the American Board of Plastic Surgery and membership in the American Society of Plastic Surgery. He has his own fully accredited surgery center and two offices located in the Bay Area, San Francisco and Marin. View his vast amount of before and after pictures of his San Francisco breast augmentation patients. For more information visit http://www.dr-delgado.com or call for a consultation at (415) 898-4161.