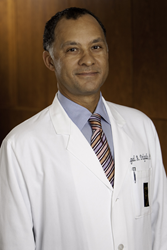 Tummy tuck waist enhancement offers a wonderful improvement over the traditional tummy tuck.
San Francisco, CA (PRWEB) November 08, 2011
Having children is one of life's greatest joys. But for many women the havoc that pregnancy can bring to their body is greatly disappointing. Many turn to their plastic surgeon with the hopes that they may be able to achieve some semblance of their pre pregnancy body. Miguel Delgado, M.D.'s San Francisco Bay area patients state the outcome of their tummy tuck procedure is better than they could have hoped for.
For the woman who has finished having children the news is great. With advances in recent years, the tummy tuck procedure has become one of the most popular cosmetic surgeries. The surgeon can smooth and flatten the abdomen by excising excess skin and fat and tightening the fibrous wall that surrounds the under lying abdominal muscles. And now with the addition of the "waist enhancement" the result is truly remarkable giving many women a sculpted look where before could only be obtained by many hours in a gym. Miguel Delgado, M.D.'s patients are thrilled with their new abdomen and many claim that they look even better than before their pregnancies.
The surgical technique that makes this possible is a tightening of additional muscles, the external oblique fascia, which trims and shapes the waist. And as a bonus, this procedure also improves the shape of the upper buttocks. Not all surgeons do this additional procedure, but it is truly the finishing touch that has brought Miguel Delgado rave reviews.
If a woman is planning to have more children, then she must wait before having the full tummy tuck procedure where the muscles are tightened. But in the mean time removal of excess skin is an option.
Miguel Delgado, M.D. holds the two credentials most coveted by plastic surgeons practicing in the United States, namely certification by the American Board of Plastic Surgery and membership in the American Society of Plastic Surgery. He has his own fully accredited surgery center and two offices located in the Bay Area, San Francisco and Marin. See his gallery of tummy tuck before and after pictures. For more information visit http://www.dr-delgado.com or call for a consultation at (415) 898-4161.
# # #