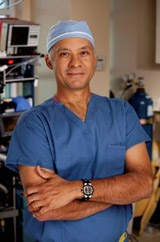 Ultherapy is not considered a Facelift but an Uplift
San Francisco, California (PRWEB) May 14, 2013
Ultherapy is done by focused ultrasound energy that goes below the surface of the skin to stimulate the body's creation of new collagen, which will lift and tone the skin over time without cutting or disrupting the surface of the skin. The procedure is simple enough that it has been televised and widely publicized on many major television shows such as The View, Good Morning America, 20/20, and Martha Stewart. They revealed that this is the procedure that many celebrities were turning to prior to their walk down the "red carpet".
The procedure is the first FDA approved noninvasive procedure that lifts and tightens saggy skin of the face and neck. The treatment can be done in 60 to 90 minutes allowing patients to return immediately to their normal activities. For most patients, only one treatment is needed and results may be evident immediately but continue to show improvement of skin lifting for up to 3 to 6 months as new collagen and elastin are created. The results can last from one to three years depending on the patient. Touch up treatments can be done to keep pace with the aging process.
San Francisco patients are excited to learn that there is an option for skin tightening that does not involve surgery. Miguel Delgado, M.D. states that the procedure does not replace facelift surgery but is perfect for those who are not ready for a facelift or for those who may need just a little refreshing for lax skin after a previous facelift.
Miguel Delgado, M.D. holds the two credentials most coveted by plastic surgeons practicing in the United States, namely certification by the American Board of Plastic Surgery and membership in the American Society of Plastic Surgery. He has his own fully accredited surgery center and two offices located in the Bay Area, San Francisco and Marin. View his vast amount of before and after pictures of his San Francisco cosmetic patients. For more information visit http://www.dr-delgado.com or call for a consultation at (415) 898-4161.