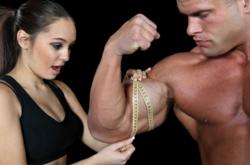 For a guy looking to bulk up this is definitely something that will bring the pain, and the growth...
Pembroke, MA (PRWEB) January 13, 2013
Mike Chang's Monster Mass fitness course has quickly become popular among men looking to build muscle, prompting a review by Vandenhoff Coaching's Jake Vandenhoff.
"After having personally used Mike Chang's Six Pack Shortcut's program obsessively for the past six months, I was eager to dig into his new Monster Mass program," says Vandenhoff. "As a dating coach, I now work with a lot of men who could seriously stand to improve their physiques, so I wanted to see if this was something I could recommend to my clients. Fitness is one of the most over looked aspects of attracting women, and I can tell you that for a skinny guy, putting on some muscle can make a huge difference."
Monster Mass was developed by Mike Chang, a fitness guru who gained notoriety for his popular Six Pack Shortcuts system. In Monster Mass, Chang shares his patented workout system based on the use of his patented "Monster Sets", two part sets where opposing muscles are worked back to back in order to maximize intensity, and muscle pump.
Vandenhoff explains the appeal of the Monster Mass System:
"Getting big and jacked is a goal for guys of all ages," says Vandenhoff. "Unfortunately, there's a lot of misinformation out there about the best way to put on muscle, and it's easy to get caught up thinking that you need to take all sorts of supplements, or do all kinds of long complicated workouts, when that's really not the case at all. With the Monster Mass system Mike Chang has broken muscle building down and made it into something simple. Chang's system shows guys how to put on muscle as quickly as possible. The workouts aren't easy, they are intense, but the whole idea is to let Mike coach you through these workouts, and he really knows how to motivate guys, he speaks our language."
The Monster Mass video training course is available online allowing customers instant access to all training materials. The program covers the key aspects of muscle building including: workouts, nutrition, mindset, supplementation, and coaching. In addition to The Monster Mass Workout System, users also receive The Monster Mass Diet, and a 30 Day Supply of Mike Chang's pre-workout supplement "Afterburn Fuel".
"This is not a program for the weak willed or the extremely out of shape," says Vandenhoff. "I've tried out a few of Mike's Monster workouts and they were definitely high intensity, but for a guy looking to bulk up this is definitely something that will bring the pain, and the growth."
Mike Chang's Monster Mass is currently available in limited supply, click here for instant access.
Jake Vandenhoff offers dating tips and coaching for men on his website JakeVandenhoff.com, those wishing to read Vandenhoff's review of Monster Mass can find it at the following web address: http://www.jakevandenhoff.com/blog/big-mike-chang-monster-mass-review/