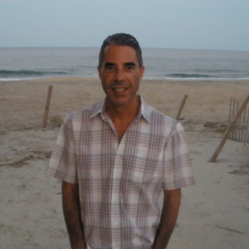 Salt Lake City, UT (PRWEB) June 06, 2012
The economy is tough for everybody, but it's particularly rough for startup businesses. The Small Business Administration estimates that more than 50 percent of businesses fail in the first five years. Entrepreneur Mike Mann said his new guide to business best practices is helping aspiring entrepreneurs beat the statistics.
"My 'Best Practices Guide' will help ensure that your business is strong from the get-go," Mann said.
Mann's "Best Practices Guide" consists of five layers. From setting a foundation for success through research to expanding a company's influence, the guide attempts to assist business leaders in achieving success. Mann explained the importance of using business best practices in his book "Make Millions & Make Change! Secrets to Business and Personal Success."
"These best practices can be applied at all levels of business," Mann said. "From top-level strategy to macro-level a/b testing of website elements, no process is too little or large. These are just the basics though. Each company should continually add their own best practices and improve upon them to fit their own business."
The first layer of Mann's approach stresses the importance of research and company resources such as business plans, project management and analytics.
"The first layer is meant to outline your success in writing," Mann said. "It's also meant to help secure investments."
The second layer encourages companies to network with other businesses to establish close affiliations.
"It's important to create close partnerships for collaboration," Mann said. "Other companies can fill in knowledge gaps your company might have. In order to succeed, we need to all work together."
The third layer is similar to layer two, but urges companies to network with customers of partners and affiliates.
"Once you have established a partnership, you have now tapped into a valuable network," Mann said. "Use it."
The fourth layer occurs when businesses offer their services to the rest of the world.
"Determine who your target market is and hit it hard," said Mann. "Your business's best practices are meant to make your company a dominating force."
Finally, layer five calls for businesses to expand their influence by becoming leading experts for their industries.
"Start new websites and brands, invest in appropriate domains, start new companies as wholly owned subsidiaries. Just be creative and set yourself up as an authority in your industry," Mann said.
Mann said he has succeeded with his own companies using his "Best Practices Guide."
Businesses he has founded include SEO.com, Phone.com and DomainMarket.com.
"SEO.com and Phone.com have already been around for five years or more," Mann said. "It's really a testament that these best practices work."
Mann added that he is currently looking for leaders to head several companies he hopes to start.
"I need talented individuals to lead these companies to success," he said. "The advantage of leading one of these companies is that you already have the support of sister companies and clients on day one."
To see a list of Mann companies needing executives click here or visit proHR.com. To read Mann's "Best Practices Guide" click here or visit BestPracticesGuide.com.