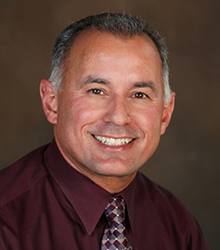 this award is driven by client recommendations, which truly represent the highest praise for my work that I could hope to attain.
Seattle, WA (PRWEB) November 03, 2015
Five Star Professional is pleased to announce Mike Cheesman, Windermere Real Estate/Mill Creek, has been chosen as one of Seattle's Five Star Real Estate Agents for 2015.
Five Star Professional partnered with Seattle magazine to recognize a select group of Seattle-area real estate agents who provide quality services to their clients. Less than 7% of real estate agents in the area were selected. Mike Cheesman will be featured, along with other award winners, in a special section of the December issue.
Before he entered the world of real estate, Mike worked as a CPA for nearly 25 years. "My specialty was in applying federal and state tax law in assisting my clients to lower their tax burden. It just so happened that many of my clients at the time were heavily invested in real estate, which prompted me to focus my attention on the many benefits of owning real estate," says Mike.
Mike cites that there was a direct link between that early "exposure to the real estate industry" and his "transition to the industry on a full-time basis." Mike's current focus is "residential real estate in the south Snohomish and north King County areas representing properties that range in size from castles to condos." Mike himself has "had the good fortune of calling the city of Mill Creek my hometown since the spring of 1993 and have personally witnessed the tremendous growth and dramatic changes that have come to define Mill Creek and the surrounding region. Through this, I have had the unique opportunity of developing a tremendous knowledge base and understanding of the factors and trends driving our local real estate markets."
In light of this Five Star award, it seems clear that Mike's clients truly value his "tremendous knowledge base." When asked to reflect on winning the Five Star award, Mike explained that "this award is driven by client recommendations, which truly represent the highest praise for my work that I could hope to attain."
After committing to a career in real estate, it would appear as though this former CPA has never looked back. "I can say with all honesty that I am so enamored with the business of real estate that it hardly seems like work at all — every transaction is different, every property is different, every client is different. I look forward to going to the office every day," Mike says.
The Five Star Real Estate Agent award program is the largest and most widely published real estate agent award program in North America. Agents are measured using an objective, in-depth research methodology with significant focus on customer feedback and overall satisfaction.
"Five Star Professional's research is extensive, with more than 10 million consumers, peers and other stakeholders contacted each year. We are relentless in our efforts to identify those professionals with the utmost standard of excellence," says Jonathan Wesser, Research Director, Five Star Professional.
Mike Cheesman's Five Star award profile can be viewed here.
About the research process:
Now entering its 13th year, Five Star Professional conducts in-depth, market-specific research in more than 45 markets across the United States and Canada to identify premium service professionals.
Five Star Professional contacts thousands of recent homebuyers to identify award candidates. Phone, mail and online respondents rate their real estate agent on 10 satisfaction criteria. Candidates with a qualifying client satisfaction rating move on to be evaluated on objective criteria such as experience, production levels and disciplinary and complaint history.
Real estate agents do not pay a fee to be considered or awarded.
For more information, visit http://www.fivestarprofessional.com.