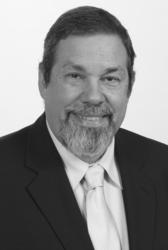 To succeed and get the job you want, you need to set yourself apart -- and ahead of -- other job applicants. A major step in this direction is to make a positive impression at your job interview.
Beaumont, TX (PRWEB) May 17, 2012
Lamar University in Beaumont, Texas recently hosted an event to address the challenge matriculating students face in successfully navigating the incredibly important job interview experience. Educator and businessman, Michael Fuljenz, President of the Diocese of Beaumont, Texas Catholic School Board and President of Universal Coin & Bullion, Ltd., was one of the eleven business executives and educators who made up these ethnically diverse panelists of men and women who offered the Lamar senior student athletes the important do's and don'ts when applying for a job.
The difficulty of finding a good job after graduating college is an experience that many graduates will undergo and even tougher is the ability to find a job relating to the discipline they majored in. This unfortunate dilemma results in many graduates temporarily taking jobs in the service industry such as at a department store or restaurant as they go about their search for the perfect job. As Mike Fuljenz states, "To succeed and get the job you want, you need to set yourself apart -- and ahead of -- other job applicants. A major step in this direction is to make a positive impression at your job interview."
Some of the highlights of the panel's session along with advice from other experts are expressed in the listing below. Mike Fuljenz stated, "This is also the same advice I gave to my two children who are graduating from college this year."
DO'S

Before even applying for the job, clean up your Facebook page, old tweets and anything else online that could jeopardize even being considered for the job. Employers will check you out!
In addition to examining your Facebook and Twitter postings, employers will do background checks. Do not lie above negatives. One misdemeanor for pot, etc. is usually not a job killer if addressed honestly.
Employers may check your credit score. Make sure your credit scores are as good as possible. (A credit score under 600 is often a problem while scores above 700 are good.)
Good grades in the field in which you want to work are helpful. All A's are not needed, but showing that you have passion, preparedness and reliability are needed.
Prominently include all your contact information on your resume to make it easy for the employer to find that information to contact you.
"Google" the company where you are interviewing. Researching the company and getting information about it can help show you have more interest in the firm than others who also are interviewing for the job but don't know what the company does.
Practice an interview with some adult you respect.
Get a good night's sleep before the next day's job interview.
Dress appropriately for the interview. (You only get one chance to make a first impression.)
Bring pen, paper and anything else you were asked to bring for the interview, such as an appropriately prepared portfolio of your work if it's required or beneficial to the interview.
Be 10 minutes early for your appointment.
Know the name, title and phone number of the person you are interviewing with, and ask for their business card at the end of the interview.
Pay attention to pictures or items in the office of the person interviewing you for potential common ground discussion during interview.
Immediately answer the question you are asked before adding other comments. Keep your responses to the interviewer's questions to less than 30 seconds.
Be prepared to answer these typical interview questions. "What are your strengths?" "What are your weaknesses?" "Why should we hire you?" "What motivates you to do a good job?" "Where else are you interviewing and why?" "What has been your best achievement to date?" "What extracurricular activities did you participate in during college?" (Employers usually want to know if you were involved in athletics, school-related clubs or organizations, had a part-time job or were involved with other activities. Essentially, what did you do – productively – with your free time outside of the classroom?)
Ask what your responsibilities would include.
Tell them your strengths and that you are an enthusiastic, hard worker. Be professional.
Provide contact information for three to four wisely chosen, varied references, including part-time job and volunteer service references, preferably that relate to the jobs you are applying for. Let the references know they may be contacted by the company that's interviewed you.
OTHER SUGGESTED DO'S:
Rent and watch the 2006 Will Smith movie, "Pursuit of Happyness." (That's the correct spelling of "Happyness" in the film's title.) The movie is based on the actual experiences of a person who overcomes great challenges, including being homeless, to achieve success in job interviews, business and life.
Work well with others because team work matters.
Do volunteer work or internships in your field of interest. For example, athletes can umpire or referee, art majors can volunteer at a museum and medical field majors can volunteer at a hospital.
DON'TS
Don't show up late for the interview.
Don't overdue the perfume or cologne, and don't reek of tobacco smoke. Don't be "smelly."
Don't use a provocative, suggestive or offensive personal email address. You may think it's cute, but a prospective employer may think it's not.
Unless you're applying for a job with a heavy metal band, don't wear extraordinary piercings (tongue, nose, face, etc.).
Don't show tattoos (cover them if possible).
Don't show cleavage or a short-short skirt.
Don't chew gum, tobacco, etc. during the interview.
Don't ask about vacation time. You can iron out that once a job offer is made along with your salary and benefit package.
Don't be poorly groomed.
Don't submit a clean resume longer than two pages. One page is typically plenty long for recent graduates. Clearly show your experiences, qualifications, accomplishments and references. Don't include irrelevant information.
Don't randomly give out your Social Security number. To prevent potential future problems of identify theft, only give your Social Security number to companies you have checked out and have confidence in.
Don't assume that your unsolicited text or email to the interviewer will receive an instant reply or even be received. Actually call the person and make direct contact or leave a brief, concise voicemail message. Find if the interviewer even wants to receive texts or emails.
Don't ever lie or exaggerate.
Don't do drugs, get DUI, get drunk, etc.
Other sage advice Fuljenz had for graduates in addition to these Do's and Don'ts was, "Have confidence in yourself. Don't give up hope or persistence as you search for a job."
About Michael Fuljenz:
A former teacher and the current President of the Diocese of Beaumont, Texas Catholic School Board, Mike Fuljenz is President of Universal Coin & Bullion, Ltd. He has won journalism awards from the Press Club of Southeast Texas and the Numismatic Literary Guild.