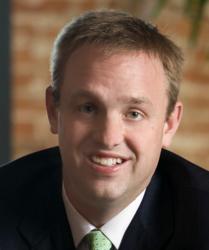 We know the hardest challenge a sales professional faces are objections and the rejection that follows...
Miami, Florida (PRWEB) May 29, 2012
When it comes to rejection in sales, you must create an empowering mindset around contacting, prospecting and starting conversations with prospects. Sales professionals can become someone who has far less fear around rejection in sales. Once in a conversation, objections will naturally arise and a sales professional must be prepared for those as well. There are simple and skillful ways to be prepared for and handle objections.
Join sales experts Michael Krause and Andrea Waltz as they bring together two of the most important pieces to any salesperson's toolkit: handling rejection and objections!
Andrea Waltz will share her simple and powerful mindset for overcoming fears of failure and rejection in selling. Michael Krause will be sharing his high impact lessons for handling objections in the most effective way a sales professional can to maximize their opportunities to move the sale forward.
During this no-charge session, Mike Krause and Andrea Waltz will tackle the most common issues salespeople deal with regarding rejection and objections such as:

How to create a mindset where 'no' is not discouraging.
What to say when a customer says they are not ready.
How to maintain a no-pressure attitude which will attract clients and prospects to you.
What to say when a prospect says that your price is too high.
And so much more...
Michael is also author of "Sell or Sink: Strategies, Tactics & Tools EVERY Business Leader Must Know to Stay Afloat!" Delivers Fortune 500 sales experience and success systems to companies of any size with eight proven strategies that will help them bring in more sales. Each strategy includes diagnostic questions and an action plan so the reader can put the lessons immediately into action in their own organization.
Michael's second book: "SMART PROSPECTING: That Works Every Time!" by McGraw-Hill, for publication in spring 2013.