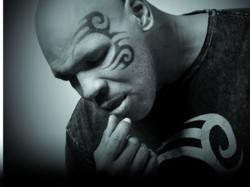 I'm excited to take 'MIKE TYSON: UNDISPUTED TRUTH' on tour and share it with my fans across the country - Mike Tyson
Durham, NC (PRWEB) November 28, 2012
After a highly successful bout on Broadway, Mike Tyson announced today that he will take his acclaimed one-man show, "MIKE TYSON: UNDISPUTED TRUTH," on a national tour. Helmed by renowned director Spike Lee and producer James L. Nederlander, the tour is set to begin February 2013 with a stop at DPAC, Durham Performing Arts Center on April 23, 2013
Tickets go on sale December 7 at 10am:

Online at DPACnc.com
DPAC Ticket Center: 919.680.2787, 123 Vivian Street, Durham, NC
Ticketmaster.com / Ticketmaster Charge by phone at 800.745.3000
Friends of DPAC members may place their orders on December 5. Joining Friends of DPAC is free, and you can register at http://www.DPACnc.com/friendofdpac.
The legendary boxer, "Iron Mike," will kick off his 10-week tour with a two-night engagement at the Murat Theatre in Indianapolis on February 12 –13. The three month tour will visit over 36 cities including Chicago, San Francisco, Los Angeles, Houston, and Washington D.C. For ticketing information and a full list of cities, please visit: http://www.facebook.com/MikeTysonOnTour.
"After a successful run at the MGM in Las Vegas and on Broadway at the Longacre Theatre with Spike Lee, I'm excited to take 'MIKE TYSON: UNDISPUTED TRUTH' on tour and share it with my fans across the country," said Tyson. "'Undisputed Truth' is my story- I'm giving my all. I'm proud to take the show nationwide, and it's a privilege to continue working with The Nederlander Organization."
"MIKE TYSON: UNDISPUTED TRUTH" is a rare, personal look inside the life and mind of one of the most feared men ever to wear the heavyweight crown. Directed by Academy Award nominee Spike Lee, this riveting one-man show goes beyond the headlines, behind the scenes and between the lines to deliver a must-see theatrical knockout.
Created by Adam Steck, CEO of SPI Entertainment, MIKE TYSON: UNDISPUTED TRUTH is presented by James L. Nederlander, directed by Spike Lee, written by Kiki Tyson, executive produced by Mike Tyson, Kiki Tyson, and Adam Steck and originally directed by Randy Johnson.
###
ABOUT MIKE TYSON
Mike Tyson is a larger-than-life legend both in and out of the ring. Tenacious, talented, and thrilling to watch, Tyson embodies the grit and electrifying excitement of the sport. With nicknames such as "Iron" Mike, Kid Dynamite, and The Baddest Man on the Planet, it's no surprise that Tyson's legacy is the stuff of a legend. Tyson was one of the most feared boxers in the ring-- and one look at his resume proves he is one of boxing's greats: Aside from having been the undisputed heavyweight champion, Tyson holds the record as the youngest boxer to win the WBC, WBA and IBF world heavyweight titles. He was the first heavyweight boxer to hold the WBA, WBC and IBF titles simultaneously. In 2011 Tyson was also inducted into the Boxing Hall of Fame. Tyson's enduring mass appeal owes not only to his incomparable athleticism, but to his huge personality and unrivaled showmanship. And his ability to work a crowd extends far beyond the ring- Tyson's career in entertainment spans blockbuster movies (The Hangover and The Hangover 2), television (the Animal Planet's "Taking on Tyson"), and his own clothing company (shirts are available on his website). Tyson is also the CEO of his own production company, Tyrannic Productions, and currently has a few film projects in development.
ABOUT SPIKE LEE
SPIKE LEE is a Writer, Director, Actor, Producer, Author and Educator who has helped revolutionize modern Independent cinema. Lee is a forerunner in the 'do it yourself' school of independent film. Spike's latest endeavor is the Peabody Award winning documentary If God is Willing and Da Creek Don't Rise, which revisits the recently Storm ravaged Gulf Coast region as residents attempt to rebuild in their cities while also demanding assistance and accountability from their political leaders. Recent critical and box office successes have included such films as Inside Man, 25th Hour, The Original Kings of Comedy, Bamboozled and Summer of Sam. Lee's films Girl 6, Get on the Bus, Do the Right Thing and Clockers display his ability to showcase a series of outspoken and provocative socio-political critiques that challenge cultural assumptions on race, class and gender identity. Spike's commercial work began in 1988 with his Nike Air Jordan campaign. Collaborating with basketball great Michael Jordan on several commercials, Lee resurrected his popular character, Mars Blackmon from She's Gotta Have It. His other commercial ventures include TV spots for Philips, ESPN, American Express, Snapple, Taco Bell and the Lean Forward campaign for MSNBC. Lee began teaching a course about filmmaking and Black cinema at Harvard in 1991 and since 2002, Lee has been Artistic Director of the Graduate Film Program at New York University's Tisch School of the Arts where he received his Master of Fine Arts in Film Production. Spike Lee has combined his extensive creative experience into yet another venture: partnering with DDB Needham he created SpikeDDB, a full-service advertising agency. SpikeDDB Clients include Chevy, Pepsi and Comcast.
ABOUT JAMES L. NEDERLANDER
James L. Nederlander, President of The Nederlander Organization, leads a family business that began in 1912 and now encompasses every aspect of the live entertainment industry from venue ownership and management, theatrical producing and concert presentation, and patron services. With venues in New York, Chicago, Durham, Los Angeles, San Diego, San Jose and London, Jimmy is a prolific producer who is currently represented on Broadway by Evita starring Ricky Martin, and Spider-Man: Turn off The Dark. With a keen eye for popular entertainment for audiences of all ages, he has also produced dozens of distinguished, award-winning musicals and plays including Movin' Out; Fiddler on the Roof; Grease; La Cage aux Folles; Million Dollar Quartet; Next To Normal; The 25th Annual Putnam County Spelling Bee; West Side Story, and Who's Afraid of Virginia Woolf? Jimmy is also one of the country's most astute presenters of headline talent such as Adele, Billy Joel, Harry Connick Jr., Neil Diamond, U2, Paul McCartney, Florence and the Machine, Pink Floyd, Sting, U2, and the Rolling Stones to mention a few. In addition to being a business innovator, Jimmy is also a committed leader and philanthropist who sits on the Board of Trustees of many leading organizations.
Press Contact:
Emily Fox
Sunshine Sachs
fox@sunshinesachs.com
212.691.2800
About DPAC
With a mission of presenting one-of a-kind live entertainment events, DPAC truly has "something for everyone", hosting over 200 performances a year including spectacular touring Broadway productions, high-profile concert and comedy events, family shows and the heralded American Dance Festival. Operated under the direction of Nederlander and Professional Facilities Management (PFM), DPAC has twice been listed as the #1 performing arts organization in the region by the Triangle Business Journal.
What's up next at DPAC? Raleigh's own Clay Aiken will bring his Christmas special- Joyful Noise Tour (Nov 29), America's favorite holiday celebration for over 25 years, Mannheim Steamroller Christmas by Chip Davis (Nov 29) and the biggest night of laugh out loud comedy- Cedric the Entertainer (Dec 1).