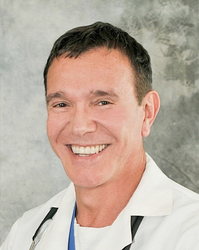 Cholesterol related gene linked to cognitive impairment
(PRWEB) March 9, 2010
A new study from scientists in the United States and Spain has found that a mutation in a gene causing a common hereditary form of high blood cholesterol is associated with "mild cognitive impairment" (MCI), a precursor stage of Alzheimer's disease. Worldwide, Alzheimer's disease is the most common form of dementia affecting elderly individuals. It is usually preceded by a period characterized mainly by memory deficits known as MCI. The study will be published in the March issue of the American Journal of Medicine.
Leading the study were Dr. Miguel Pappolla and Dr. Kumar Sambamurti from the Medical University of South Carolina in Charleston and Dr. Daniel Zambon from the University of Barcelona in Spain. Their groups of scientists examined memory and other brain functions in a group of patients with familial hypercholesterolemia, a hereditary condition caused by a mutation in the low density lipoprotein receptor, a protein involved in the transport of cholesterol into cells. Patients with familial hypercholesterolemia showed a very high incidence of MCI (21 percent) when compared with age-matched individuals without the disease (2.9 percent).
For almost a decade, it has been suspected that individuals with high blood cholesterol during mid-life may carry a higher risk of developing Alzheimer's disease. However, the evidence for this association was controversial and the mechanisms unknown. Although non-hereditary forms of Alzheimer's disease do not show this type of mutation, the recent finding, says Pappolla, is of paramount importance as it points to a defect on the cholesterol transport systems underlying the risk of developing MCI.
For more information about this study and its findings, contact Miguel Pappolla, MD, PhD.
Contact:
Miguel Pappolla, MD, PhD.
228-219-7246
DrP(at)stmichaelclinics(dot)com
http://www.SMPSclinic.com
###