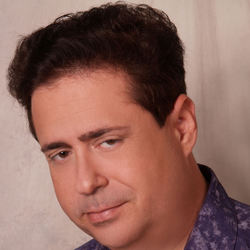 Love what you do. Follow your dreams. Dare to believe in yourself
Miami, FL (PRWEB) April 14, 2009
Danny Michaels' new country single, "Thank You, Miley Ray," offers a message of inspiration for both children and adults and encourages listeners to follow their dreams.
Michaels' inspiration for the down-to-earth and inviting tune came not only from superstar Miley Cyrus but from his own life experiences as well. Michaels used to be like much of America: stuck in a rut, following the path laid out for him and afraid to give up what he had for an uncertain future. But watching Miley Cyrus follow her dreams both in and out of her TV character inspired him to change. Now he's packaged that story in a sweet, heartwarming song to inspire the dreamer in all of us.
"Love what you do. Follow your dreams. Dare to believe in yourself," Michaels says.
"Thank You, Miley Ray" hits a fast pace while using the easygoing, narrative style of storytelling that made Charlie Daniels' "Uneasy Rider" a No. 1 hit. Presented with humor, it takes listeners on a journey of Miley's life, pointing out the many traits necessary to be successful, and then challenges listeners to compare their own lives as Danny compares his.
"The song is a wakeup call for all adults to examine their lives and how our dream space has collapsed to fit the lives we lead," Michaels says. "Even more so, it is a call to action for parents to note what inspires their children, and take advantage of those things to keep children motivated to explore and realize their potential."
Michaels believes the true strength of his song is in its lyrics. "It's a song that parents and children can listen to together, and use as a launching point to share their dreams with each other."
Role models like Miley set an example and can point us in a direction to explore our dream space, identifying long term goals and how to achieve them. Any message that motivates, inspires and increases communication between parents and children is priceless.
Miley Cyrus, a bona fide superstar in her own right, has achieved her well-earned rise to stardom with her hit TV show Hannah Montana. The actress and singer, whose new Hannah Montana Movie was just released, has inspired many children around the world. But Michaels believes many adults aren't getting the message. "What can children teach us? Everything you let them," he says. "Adults are so used to looking to accomplished businessmen like Donald Trump, Donny Deutsch and Anthony Robbins for inspiration, that ego doesn't let them look at the examples set for us by immensely successful children and young adults."
A CD of "Thank You, Miley Ray" is available upon request for professional reviewers, broadcasting and Internet radio stations, and is now available for download from all the top digital download stores. Danny Michaels' Web page is at http://www.dannymichaelsmusic.com .
About Danny Michaels
Danny Michaels is an actor, writer (lyrics, music and stories), motivational speaker, inventor and daredevil. He is an ASCAP member trained in guitar, keyboard, banjo and voice. He has five college degrees in fields covering photography, TV, film, theatre, radio, business and psychology. With an uncanny ability to see the possibilities in everything, Michaels makes a point of reinventing himself day to day and moment to moment. He looks to brand himself and his music not by style, but by the subject of motivating people. He aims to remind people it's the big picture that counts, and to know in their hearts that regardless of their circumstances, their only limit to what is possible is the one they impose upon themselves.
Contact:
Danny Michaels
305-733-6924
Danny (at) dannymichaelsmusic (dot) com
# # #