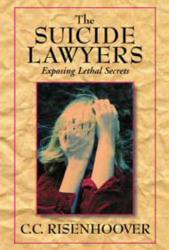 Defense Secretary Leon Panetta has said military leaders must make suicide prevention a priority, with no punitive action against soldiers who have the courage to come forward for mental health counseling and support.
Frisco TX (PRWEB) February 12, 2013
Since the Army began a suicide-prevention campaign in 2009, the rate of suicide among soldiers has increased by 9 percent, according to a news story from NBC published in January. Suicide attorney Skip Simpson, of the Law Offices of Skip Simpson, said today the alarming spike in the Army suicide rate shows that the military must take further action to provide proper care, protection and treatment of at-risk soldiers.
According to a January 3, 2013, NBC news report, in the first 11 months of 2012, 177 active-duty Army soldiers died by suicide. By comparison, 165 died by suicide in 2011 and 156 in the year previous. The NBC report says Department of Defense data show that 176 soldiers were killed in action in 2012, all while serving in Operation Enduring Freedom, which means the Army suicide rate was higher than the rate of fatalities due to active duty injuries.
Texas suicide malpractice lawyer Skip Simpson said he considers the response of military families to the issue of Army suicides as worthy of attention as well. "The families say they are concerned that their loved ones in the military are being stigmatized by seeking mental health services," Simpson said. " I am a former military officer and judge advocate. Military personnel will do what they can to hide depression, anxiety, and substance abuse for fear of receiving low performance ratings, losing security clearances, and not being promoted. Until the military makes it absolutely clear that seeking help for health issues is a positive and not a negative poor suicide rates will continue. Of course it takes more to get a handle on military suicide but the subject is clearly on the military service radar unlike any time in the history of the services. The new focus on mental health sparked by the recent increased gun debate will hopefully provide desperately needed funding for suicide prevention not only for our military services but for the nation."
NBC stated that some Army families with loved ones who had taken their own lives accused the military branch of not meeting the needs of emotionally troubled soldiers who are showing possible suicidal tendencies. The news outlet said these relatives believe the Army has failed to change a culture that suppresses suicide statistics and that deems suicidal soldiers as weak, denying those promotions when they seek mental health services.
Simpson said the Army has begun shifting its approach to suicide, but has moved slowly likely due to funding issues. "Defense Secretary Leon Panetta has said military leaders must make suicide prevention a priority, with no punitive action against soldiers who have the courage to come forward for mental health counseling and support." Simpson says "We are talking about Americans who have risked their lives every day they've been on duty, and we owe it to them as a nation to ensure that they receive the medical attention they need, physical and psychological.
NBC's announcement stated that Army suicides have gone up by at least 54 percent since 2007 and that an Army spokesman was unsure if suicides have outpaced combat deaths in a single year until now, because it has not always kept track of soldier suicides.
Though Simpson considers this increase in military personnel who die by suicide to be discouraging, he said he is nevertheless hopeful. "As long as Panetta's directives to military leadership become policy and are put in to play, the days when a soldier's military career was jeopardized just for going to a mental health clinic could finally be attenuated," he said.
Families with loved ones who were in the military before they committed suicide, or on active duty when they died by suicide, may seek the help of suicide attorney Skip Simpson by calling 1(214)618-8222 or visiting http://www.skipsimpson.com. Simpson warns however that negligence by military health providers is impossible to address by a law suit due to the Feres doctrine. The Law Offices of Skip Simpson are located at 2591 Dallas Parkway, Suite 300, Frisco, Texas 75034.
About The Law Offices of Skip Simpson
For over thirty years, Skip Simpson has been practicing law, focusing on psychiatric and psychological malpractice, suicide lawsuits, as well as personal injury civil, commercial and criminal litigation. Nationally recognized for his expertise in suicide law, he is considered a pioneer in the field of suicide litigation and has represented families who have lost loved ones to suicide around the country.