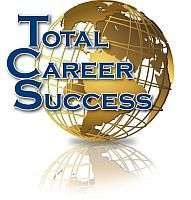 After retirement as a career Marine officer, Col. Geraghty served in the CIA Counterterrorist Center
Houston, TX (Vocus) July 1, 2010
Col. Timothy J. Geraghty, USMC (Ret.), author of Peacekeepers at War, will be featured on Total Career Success, an Internet show on VoiceAmerica Talk Radio Network, at 11 a.m. Central on Monday, July 5. The show is designed to inform listeners and encourage them to achieve their career goals by featuring experts and business leaders to provide advice on job search and career advancement. Peacekeepers at War is Colonel Geraghty's personal, gripping account of an important historical event whose shock waves are still reverberating today. On October 23, 1983, nearly simultaneous suicide truck bombings killed 241 U.S. peacekeepers in their barracks at the Beirut International Airport and 58 French paratroopers at their headquarters two miles away. In this long-awaited book, the Marine commander of the U.S. Multi-National Peacekeeping Force that was destroyed by terrorists in Lebanon tells his story for the first time.
The bombing of the Marine barracks was the largest nonnuclear explosion ever recorded and is now recognized as a seminal event leading to the current war on terrorism. Such acts of war revealed a new, highly effective tactic, which complemented the terrorists' strategic goals—the withdrawal of the peacekeepers and Western influence from Lebanon and a change in U.S. policy.
Peacekeepers at War lays out, in detail, a sequence of events leading up to the Marine barracks bombing from which one can extrapolate the rationale, motives, and perpetrators behind it. Geraghty argues that the absence of any retribution against those responsible emboldened the terrorists to assume they could attack Americans and Western interests with impunity. This led to kidnappings, torture, and murders of Americans and other Westerners.
Geraghty shared, "Iran's Islamic Revolutionary Guard Corps' Lebanon contingent trained and equipped Hezbollah to execute attacks that killed 241 of my men and 58 French Peacekeepers on October 23, 1983. Today, Hezbollah directly threatens Israel, destabilizes Lebanon, and undercuts the Israeli-Palestinian peace accords. Something similar is underway in Venezuela. Hezbollah used the Beirut truck-bomb model for the attack on the Israeli Embassy in Buenos Aires on March 17, 1992 and the July 18, 1994 attack on the Argentine Israeli Mutual Association that killed 85 and wounded 200. The man directly responsible for those bombings and a key operative in the 1983 attacks was the commander of the IRGC's Quds Force, Gen. Ahmad Vahidi, who was named Iran's minister of defense in August, 2009 and is listed on Interpol's most wanted list."
"After retirement as a career Marine officer, Col. Geraghty served in the CIA Counterterrorist Center," Sheryl Dawson, co-host shared. "Tim has experienced directly the determination and destructive purpose of Islamic terrorism."
Ken Dawson, Total Career Success show host added, "More than a history lesson, this message is a wake-up call for all Americans and western civilization. On this independence weekend, it is appropriate to remember that our fight for freedom is ongoing and that to ignore the lessons of history increases our vulnerability."
To listen to the broadcast, please visit voiceamerica.com and click on the Total Career Success icon. The show will air live at 9 – 10 a.m. Pacific time on July5 and will then be available as an archive on the web site or to be downloaded to MP3 players and cell phones, or from iTunes
http://www.itunes.com/podcast?id=311541702
For 7 free videos on career transition for boomers and every generation, visit http://www.betterjobbetterlife.com
About Col. Timothy J. Geraghty
Col. Timothy J. Geraghty was born and raised in St. Louis, Missouri. He was a career Marine officer who commanded a reconnaissance company in Vietnam and while a lieutenant colonel served in a special assignment with the Central Intelligence Agency's Special Operations Group. As a colonel, he commanded the 24th Marine Amphibious Unit in Beirut, Lebanon, in 1983 as part of the Multinational Peacekeeping Force. Upon retirement from the Corps, he returned to the CIA to serve in the Counterterrorist Center and later worked in private industry. He resides in Phoenix, Arizona.
About Total Career Success
Total Career Success, which is broadcast on VoiceAmerica, the world leader in Internet Talk Radio, aims to engage listeners in new ways of thinking about their potential, their goals, and their future. The show hosts are Ken and Sheryl Dawson, principals of Total Career Success, Inc. and authors of Job Search: The Total System, 3rd edition. They have served corporations in outplacement and career development as well as talent management optimization for 30 years in their consulting firm Dawson Consulting Group. The show presents guests who are experts in their fields to share the lessons they have learned in succeeding in their various areas of excellence and to discuss tips about a broad range of career issues, from specific career opportunities, to industries and workplace changes, to financial and career advancement considerations. To access their new free job search and career transition video series visit http://www.betterjobbetterlife.com For more information, visit totalcareersuccess.com.
###