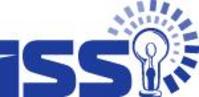 This is an exciting win for ISS. It leverages the considerable experience ISS has in systems development, integration and fusion technology. It also opens up unique opportunities for ISS to leverage its connections with other AFRL divisions, as well as our tremendous operational experience around the world to make the ARC an extremely effective activity for AFRL
(Vocus) October 2, 2007
ISS has been a awarded a $10.1M contract supporting the Sensor Automated Target Recognition Technology Division within the Sensors Directorate of the Air Force Research Laboratory at Wright Patterson AFB in Dayton OH. The five-year effort entitled System Concepts Enabling Persistent Tracking and Identification for Combat or SCEPTIC will provide on site engineering support at the AFRL facilities.
The SCEPTIC program is designed to provide the government with a comprehensive ability to respond to emerging threats in adversary weapons systems and deny sanctuary to adversaries by improving the capability of combat systems to acquire, track, identify and locate targets with sufficient persistence. AFRL asserts one solution to this challenge is to detect targets and continuously maintain their identification and location by utilizing a multi-faceted approach drawing from a variety of component technologies (e.g. Automatic Target Recognition/Cueing (ATR/ATC), target, tracking, registration, Sensor Fusion (SF), resource management, etc.).
In support of the SCEPTIC program ISS will assist AFRL in operating their Advanced Recognition Center (ARC) facility and aid in the development and execution of various ARC evaluation activities. The ARC is a facility that emulates operational systems to permit the development, integration, demonstration, and transition of advanced technologies including automatic target recognition and multi-sensor fusion systems. The ISS team will lead the integration of various government and third party developer solutions into the lab, in order to support the evaluation of their operational efficacy and potential for transition to the operational Air Force baseline. In addition to systems integration ISS will assist government engineers in field data collection and exercise support activities.
According to Carl Houghton, Vice President, Strategic Planning at ISS "This is an exciting win for ISS. It leverages the considerable experience ISS has in systems development, integration and fusion technology. It also opens up unique opportunities for ISS to leverage its connections with other AFRL divisions, as well as our tremendous operational experience around the world to make the ARC an extremely effective activity for AFRL"
About Intelligent Software Solutions:
ISS, one of the country's fastest growing software companies, has offices in Colorado Springs, CO, Washington DC, Rome NY, and Hampton, VA. ISS provides data analysis solutions to the Department of Defense and National Intelligence Organizations and has specific strengths in providing solutions in Command & Control, Special Operations, Intelligence, Counter-drug, Counter-Terrorism and Homeland Security/Defense. ISS has a diverse set of customers which include: Air Force Research Laboratory, Air Force C2 BattleLab, Air Force Electronic Systems Center (ESC), Naval Surface Warfare Center (NSWC), National Intelligence Community Agencies, CENTCOM, SOCOM, NORTHCOM, SOUTHCOM, STRATCOM, US Coast Guard and many others.
For more information on ISS and WebTAS, visit http://www.issinc.com .
###