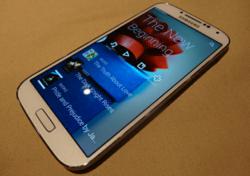 wireless connectivity is essential in keeping in touch with their loved ones back home.
Hampton, VA. (PRWEB) May 17, 2013
In addition to a full line of lifestyle products that includes home furnishings, car accessories, rims, truck lift kits, jewelry, appliances, and scooters, Exchange USA now offers quality wireless technology hardware through their storefront location in the Phoebus section of Hampton, VA. These new products will also be available on their military financing website.
For those service men and women on leave or on extended deployments away from their families, wireless connectivity is essential in keeping in touch with their loved ones back home. Exchange USA is now proud to offer the best of the best: the Samsung Galaxy S4, and the new 128 GB version of the iPad.
Again, this is phase two of Exchange USA's new product line expansion. Phase one – the addition of musical instruments to the Exchange USA inventory – was announced the week of May 5th, 2013, and phase three will be announced during the week of May 19th. This new product line is part of the ongoing expansion effort by Exchange USA that began with the move from the Oceanview section of Norfolk, VA, to the Phoebus section of Hampton, VA, earlier this year. Further initiatives along these lines are expected throughout the remainder of 2013.
Exchange USA recognizes what our military men and women are in the market for, and therefore, due to their immense popularity, extra effort has been put forth to ensure that the fair financing terms Exchange USA is famous for will be extended to the Samsung Galaxy S4 and the 128 GB iPad. Serving the military community is one of Exchange USA's central missions, and good financing terms are of paramount importance. Most Exchange USA customers take advantage of this by applying for low-interest opportunities offered by the company – including US military loans. US military loan (or preferred (online military loan) applications are always available online to service persons with all levels of credit. All active duty personnel are qualified. All storefront and online inventory can be financed through one of these loans.
Exchange USA is located in the historic downtown Phoebus section of Hampton, Virginia. Offering consumer and military financing on lifestyle products and travel, Exchange USA was founded in 2009 and is has quickly become a local market leader. Located at 118 Mellen St., the company can be reached at 888-998-9974 or through their website at http://www.myexchangestore.com