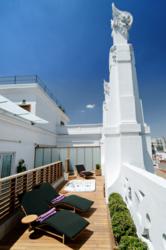 Excellent customer service. I am on Hawaii time and Kaila worked over her shift just to make sure I was taken care of. I give her a 20 on a scale of 10

Elliott B, Honolulu, HI
Norfolk, VA (PRWEB) October 18, 2012
Exchange USA Military Travel Services, a leader in military flight loans, expands reservations capability to better serve US Service Men and Women stationed around the globe. With Holidays fast approaching, military travelers now have a one stop reservation experience when planning flights and hotel stays at home or abroad.
These specialized military reservation services can now provide hotel accommodations for most hoteliers spanning the earth. In addition to Active Duty and Career Retired US Military, the service member's family, dependents and friends can be also included in the travel itinerary. By adding hotel capability to the standard reservation processes for military flights, increased discounts can also be incorporated, further benefiting the traveling military member.
The military flight and hotel requests are both accessed with the same application, translating into an expedited procedure for reservations and military loan processing. The travel experts on staff work one-on-one to insure the itinerary is correct and all elements of the finance agreements and schedule are clearly spelled out. Repeat customers are the basis to this companies success, by adding services, they hope to continue the strong growth by providing top shelf customer service.
In addition the military loan processing capabilities match the ease of the travel reservation process. The latest in paperless technology insures the transactions are secure, efficient and can be completed with a computer or even with the customers smart phone. With this latest service enhancement, Exchange USA provides an increasing value proposition for the US Service Members requiring Travel Assistance.
About the Company
Established in 2009 and based in Norfolk, VA, Exchange USA Military Travel Services provides exceptional travel planning services to US active duty and career retired. Exchange USA Military Travel Services also provides secured travel loan processing for US Government Civil Service and US Postal workers. Worldwide capability allows travelers service all over the earth; providing military travel solutions regardless of duty station. The company can be reached by phone: 888 998 9963, email fly(at)mymilitarytravel(dot)com or via the web at http://www.mymilitarytravel.com