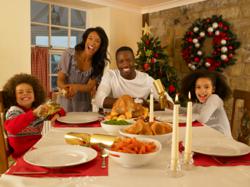 Excellent service, up to helping their customers out

C. Thacker
Lexington Park, MD
Norfolk, VA (PRWEB) October 31, 2012
Exchange USA Military Travel Services provides customers early present by eliminating E-Ticket Booking fees. Popular military travel loans provider increases customer value while retaining high service levels military travelers have grown to expect. There are no restrictions- this offer is available for both new and returning customers regardless of duty base or city pairs.
This is the busiest time of the year for the Exchange USA travel team, serving those members of the US Armed Forces who desire to take advantage of holiday leave to spend time with friends and family. The Travel Assistance Program is obtainable by both Active Duty and Career Retired Service Members in addition to US Civil Service and Postal Workers above level GS-6. The Exchange USA Travel Program can also include flight tickets for family and friends- all combined on one payment plan.
The expedited paperless reservation and booking process insures all ticketing is processed as efficiently as possible. Online flight requests, online application, automated approvals processing, secure e-document procedures and electronic confirmations combine to offer the fastest, most cost effective travel loan processing available. Exchange USA military travel customers recognize the exceptionally proficient service by returning time and again for expert travel assistance planning.
The company recommends customers begin planning early to take advantage of lower rates and greater flexibility in flight choices for the holidays. The earlier the travel date, the less seats are available- and the more expensive the fare. Even with military flight discounts, the fares available with short turn around can be dramatically higher than those planned more in advance. Procrastination does not pay, Exchange USA recommends customers begin by requesting a discount flight quote for holiday travel today.
Company Information:
Established in 2009 and based in Norfolk, VA, Exchange USA Military Travel Services provides exceptional travel planning services to US active duty and career retired. Exchange USA also provides secured travel loan processing for US Government Civil Service and US Postal workers. Worldwide capability allows travelers service all over the earth; providing military travel solutions regardless of duty station. The company can be reached by phone: 888 998 9963, email fly@mymilitarytravel.com or via the web at http://www.mymilitarytravel.com