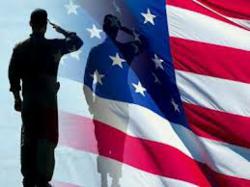 we were frustrated with specific lenders who tried to increase interest rates above reasonable levels or attempted to skirt the act with open ended credit instruments
Norfolk, VA (PRWEB) November 07, 2012
Financing and credit for today's Military comes with it's own set of challenges. In an industry rife with predatory lenders, Military Loans America transcends the ordinary to provide practical course for those Active Duty and Career Retired Service Members who desire a more reasonable path to a Secure Military Loan. Credit Challenged Military Service Members shouldn't be forced to deal with loan providers that flout current rules and take advantage of those in Need. The Company has dropped those lenders that have strayed beyond the consumer protections ingrained in the Military Lending Act of 2007
Enlisted Ranks of the US Military usually don't get paid very much, they are attacked by predatory lenders from the time they leave boot camp, and based upon age and financial inexperience are prime targets for those looking to capitalize on a collective naivete'. Short term lenders like Pay Day and Car Title Loan companies have historically run rampant over consumers in this category. The Military Lending Act was scripted to protect this market segment with rules that are well defined, instituting protections including those listed below:
1. Caps annual interest rates for consumer credit to military borrowers at 36%, including all fees and charges, insurance premiums and other additional charges.
2. The act prohibits lenders from securing a consumer credit loan to a military borrower with a personal check, debit authorization, wage allotment, or title to a vehicle.
3. Requires written and oral disclosure of interest rates and payment obligations before loan is issued.
4. Prohibits rollovers, or same-creditor refinances, renewals or consolidations.
Military Loans America has narrowed their approved lender list to those finance providers who:
Have interest rates of 24% or less
Do not require any type of allotment requirement to place a loan
Provide clear and decipherable documentation that is realistic for a layman to comprehend
Do not roll-over, re-finance or re-negotiate finance contracts.
Company Spokesperson Danielle Hofmann states "we were frustrated with specific lenders who tried to increase interest rates above reasonable levels or attempted to skirt the act with open ended credit instruments that required an allotment start (with verification) to complete the process." By eliminating these scofflaws from consideration, the company has improved service levels accordingly, in addition to providing additional value to our customers. Ms Hofmann continued, "we've tried for years to get one particular company to eliminate the allotment start requirement for our customers. They have refused to accommodate this change even though it conflicts with the Lending Act, and left us no choice but to end that relationship."
Though the company has never dealt with short term lenders, there are nationally available military loan providers that retain processes that don't follow the rules of this protection standard. By moving away from such entities, Military Loans America elevates the service level of the company in addition to better protecting military consumers- which at the end of the day, is the right thing to do. The company specializes in secure military lending and helps military customers obtain consumer lifestyle products including appliances, computers, electronics, furniture, jewelery, rims and tires and even military travel loans.
Company Information:
Established in 2009 and based in Norfolk, VA, Military Loans of America serves all branches of the US Military, active duty and career retired. Military Loans of America also provides secured loan processing for US Government Civil Service and US Postal workers. Customers are serviced all over the world providing secured financial solutions regardless of duty station. The Company website is http://www.militaryloansamerica.com