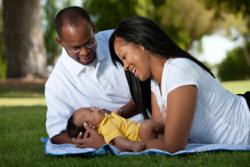 We are committed to providing the highest levels of service to these customers and adherence to the Military Lending Act is just one small part of that responsibility
Norfolk, VA (PRWEB) October 17, 2012
Military Loans Connection, a secured military loan company, incorporates standards provided in the Military Lending Act and the FDIC Small Loan Guidelines. Both of these financial rules were instituted to protect military consumers from predatory lenders, mainly pay-day loan companies and car-title loan companies. Military Loans Connection does not provide any of these short term loans, nor do they recommend these types of loans, which are widely known as causal factors in situations of financial stress.
Military Loans Connection (MLC), including all affiliates and lending partners, has deep respect for the men and women serving in the U.S. Military Services. MLC supports these service members who put their lives in danger both here and abroad while protecting the values and freedoms of the USA. "We are committed to providing the highest levels of service to these customers and adherence to the Military Lending Act is just one small part of that responsibility."
Military consumers trust this program to provide military lending guidelines that are reasonable and reflect a repayment system founded on credit building, not one with contractual bonds forcing wild interest rates and untenable fees and terms. Too many military families are put at risk with predatory lenders pushing pay-day and car-title loans. MLC, through multiple lending partners, works to provide tenable agreements that reflect a desire to improve the credit worthiness of each customer served.
A Secured Military Loan can be used for many different lifestyle products including furniture, computers,appliances, electronics, automotive rims and tires, scooters, televisions and even travel for service members, their family and friends. Credit reporting assures the favorable payment history is reflected with each of the three major credit reporting agencies. This can enhance the credit profile for the military loan customer. The application transaction for the Secured Military Loan Program is via secure internet connection, coupled with an automated review procedure and fully paperless electronic document and signature processes.
About the company.
Military Loans Connection (MLC) is based in Norfolk, VA home of the world's largest Navy Complex and numerous other military and government installations. Founded in 2009 MLC serves active duty and career retired US Military Members. MLC also serves US Postal workers in addition to US Government Civil Service members. Customers are serviced all over the world providing secured financial solutions regardless of duty station. MLC can be contacted via phone: 866-552-5511, email info(at)militaryloansconnection(dot)com or via the web at http://www.militaryloansconnection.com