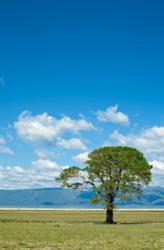 Working with Miss Danielle has been a total pleasure! Quickest and easiest customer service interaction ever! A+++
A. Rodriquez, Carlsbad, CA
Norfolk, VA (PRWEB) October 06, 2012
Military Loans of America, a leading secure military loans provider, invests in state of the art paper elimination processes to lower resource costs and increase time efficiency for both customers and loan processing personnel.
Talked about a lot but rarely instituted, truly paperless processing is hard to achieve in many businesses. Software continues to be the largest challenge as the service providers in this industry are scattered, small and expensive due to lack of scale. In spite of the uphill climb, Military Loans of America has committed the time and resources to turn electronic military loans processing into reality.
The key components of this system include the internal network software, the on-site secure server, scanning and e-fax devices, and remote back-up capability to provide fail-safe data security. The advantages provided by this system are multiple. Outside of the obvious cost savings with a dramatic reduction in paper use, the speed in which documents are processed is increased accordingly and the security provided by electronic storage is unmatched by paper filing and storage mechanisms.
Military Loans of America Customer Service staff can now view all customer documents simultaneously on their monitor instead of paging through individual documents in a paper file. In addition, secure electronic signature processing expedites the loan confirmation procedure and insures the shortest elapsed time necessary to complete the "paperwork". Electronic file retention allows immediate access to customer detail instead of having to manually retrieve a customer file from a cabinet. Response time is reduced and customer satisfaction is increased accordingly.
Customers are always pleased when the process from application, to approval, to loan completion can all be accomplished in a matter of minutes. Compare that to the previous process that took hours or sometimes even days and the investment in a truly paperless system becomes a clear choice for both Military Loans of America and their customers.
About Military Loans of America
Established in 2009 and based in Norfolk, VA, Military Loans of America serves all branches of the US Military, active duty and retired. Military Loans of America also provides secured loan processing for US Government Civil Service and US Postal workers. Customers are serviced all over the world providing secured financial solutions regardless of duty station. Military Loans of America can be reached by phone: 866-552-5511, email info@militaryloansamerica.com or via the web at http://www.militaryloansamerica.com