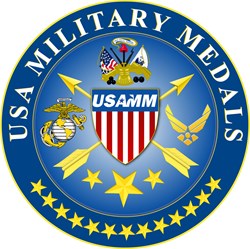 By far the biggest problem you have when you are aggressively increasing your product offering is the concept of, 'Where am I going to put all of this stuff,'
Milwaukie, Ore. (PRWEB) October 25, 2012
Local military uniform superstore, USA Military Medals, increased their facility area, here, recently, to broaden production and spatial capacities as the rapidly growing business continues their expansion in the marketplace.
The 3500 square foot addition extends their facility to more than 15,000 square feet warehouse and office space. USA Military Medals operates the popular website http://www.usamilitarymedals.com as well as a brick-and-mortar store.
"USAMM's rise in the military awards and tactical gear market over the last few years has been intense," said USAMM, LLC President of business operations, Jared Zabaldo. USAMM owns and operates USA Military Medals along with various other military uniform e-commerce stores.
"Managing our customer's needs is a constant priority and when you're experiencing strong growth, it seems like you're always short of space," said Zabaldo.
Besides efficiency and spatial gains, the new space also allows for future expansion due to the warehouse additions, specifically.
"By far the biggest problem you have when you are aggressively increasing your product offering is the concept of, 'Where am I going to put all of this stuff,'" said Zabaldo.
"It's an obvious problem and we're experts at balancing creativity in our inventory management processes with extreme organization," said Zabaldo. "But it's nice to just have great space to take advantage of when you need it."
USA Military Medals is an internet-based company formed in 2005, carrying more than 120,000 dress uniform products in stock and specializing in custom military medal and military ribbon rack production made easy with the state-of-the-art rack builder. USA Military Medals also operates a brick and mortar store servicing local military personnel and veterans.