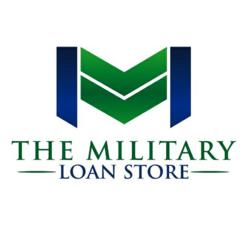 We are excited to create a financial one-stop shop that meets the unique needs of active-duty and veteran members of the military
Overland Park, KS (PRWEB) August 08, 2012
The Military Loan Store, a provider of loans and other financial products to military personnel, announces a new website development launch designed to help active-duty or retired service members and their families meet their financial needs.
The Military Loan Store website utilizes an online web portal format that offers service members easy access to numerous financial resources. "We are excited to create a financial one-stop shop that meets the unique needs of active-duty and veteran members of the military," said Kevin Pike, spokesperson for The Military Loan Store. "This new website is designed to make the loan application process easier and more expedient for those who serve or have served in the U.S. military. With just a few clicks, military service personnel can access a wealth of information on a variety of loan and insurance products."
The website, http://www.TheMilitaryLoanStore.com, will serve as a gateway for military personnel to learn about and apply for a variety of loan and insurance offerings – including personal loans, debt-consolidation loans, VA mortgages, VA refinances, disaster relief loans, bereavement loans, home leave assistance, and convalescent leave loans, plus auto, homeowner, and renter insurances. The website will also serve as an informational portal for related news and financial articles of benefit to military personnel and their families.
About The Military Loan Store:
The Military Loan Store recognizes the unique circumstances and financial needs of military families and works to assist service members that may be under-served by traditional lending institutions. Serving all military ranks and credit types, The Military Loan Store offers financial products and services exclusively to active-duty or retired members of the Army, Navy, Air Force, Marines, Coast Guard, National Guard, Reserves, or Veterans of any military branch.
For more information and news about The Military Loan Store, please visit http://www.TheMilitaryLoanStore.com