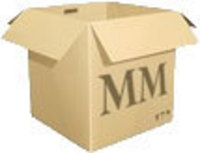 No pay per click, no hidden costs, just simple cost effective marketing.
Minot, ND (PRWEB) June 28, 2010
Due to an overwhelming demand from customers asking for referrals of all kinds MilitaryMoves.com has responded with new site features aimed at connecting local businesses with inbound military personnel. "MilitaryMoves.com answered the needs of our service members and their families by designing an advertising program aimed at helping our clients find local businesses" said Jessica Harper, Owner of MilitaryMoves.com. "This is a symbiotic relationship between the customer and the local company, it's a win-win situation" Jessica adds.
With hundreds of unique visitors each week and over 500 fans on Facebook and LinkedIn, this recently launched website is fast becoming the "go to" resource for military members relocating to a new area.
The advertising program is focused on providing military members with referrals to reputable local businesses while simultaneously giving local business owners the opportunity to reach this niche market before their competition. "We offer businesses the ability to choose which locations they would like to associate with, while keeping the MilitaryMoves.com promise of affordable advertising" said Ms. Harper.
The site offers its new ad feature for only $10 per month.  Included in the price is the ad, designed specifically for you by the staff at MilitaryMoves.com and the guarantee that it will appear on the search page of your choosing. No pay per click, no hidden costs, just simple cost effective marketing.  The carefully thought out program is a testament to the company's goal of serving our U.S. Military personnel by putting them in contact with resources in their locations.
It is evident that the MilitaryMoves.com staff has worked hard to create an advertising program that is affordable and mutually beneficial to both our military personnel looking for referrals and businesses looking to connect with prospective clients. Connect with new military clientele by getting your advertisement up and running today!
###