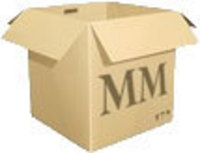 The trusted home resource of America's Heroes
(PRWEB) May 24, 2010
MilitaryMoves.com was developed to help businesses and individuals in real estate connect with service members who are looking to buy or rent a home. "The primary mission of our website is to help ease the stress of frequent PCS' on military members by creating an online resource specifically built for their needs. The average military member will move every two years and this website is designed to be a one stop shop in finding their next home" says Jessica Harper, Owner of MilitaryMoves.com LLC. "Additionally, we know that we can assist businesses in the surrounding communities by helping them reach inbound personnel".
The site holds exciting potential as it will cater to the niche military market. For businesses surrounding military installations reaching this market will create unmatched growth opportunities. MilitaryMoves.com's listing feature offers home and rental advertising opportunities for only $5 each month, a fraction of the price of the leading online real estate website. Each listing offers space to upload pictures, text descriptions of the home and the contact information of the owner, agent, or broker. The simple process takes just a few minutes and is instantly ready for viewing.
The unique site is revolutionizing how the transient military population searches for a new home. The website's search feature is easy to use; it allows searches by military installation and can customize the search based on the home's distance to the base and the average driving time. 
Since the official launch of their website in January 2010 the startup has taken off. The MilitaryMoves.com staff works tirelessly to provide the best home offerings to military members and to make the process simple and easy for those advertising their availabilities. For realtors and landlords looking to attract new clientele, this is the cost effective advertising you have been looking for.
About MilitaryMoves.com, LLC
Founded in June 2009, MilitaryMoves.com was started by Jessica Harper. As a military member, her vision was to create an online network dedicated to easing the stress of frequent moves on military members and their families. The site officially launched on January 1, 2010 and has since grown into a community of hundreds of monthly visitors. The MilitaryMoves.com staff is excited to work with you, and to pursue the dream of "an easy PCS".
###