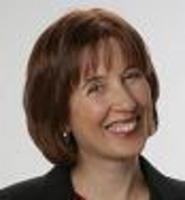 Both those who have been in the workforce 4 years or less and those who are 25 and younger strongly prefer frequent feedback
Santa Cruz, CA (PRWEB) October 6, 2008
A recent study of over 800 respondents regarding a wide range of employee recognition preferences confirms that our youngest workers and those new to the workforce expect more feedback and encouragement than other workers.
"Both those who have been in the workforce 4 years or less and those who are 25 and younger strongly prefer frequent feedback," according to recent research completed by Cindy Ventrice the author of Make Their Day! Employee Recognition That Works.
On a scale of 1-5, with 5.0 most preferred, those 25 and under rate weekly feedback a 3.7 and those employed four years or less rate it a 3.6, while overall respondents rate the importance of weekly feedback a 3.4.
According to Ms. Ventrice, it is important to note that there is virtually no difference between the preferences of young workers and those who are new to the workforce, but entering in their late twenties, thirties, or even later when it comes to frequency of feedback preferences.
The survey also looks at the preference for daily encouragement. Those 25 and younger have a more pronounced need for frequent praise (3.6) than other newer workers (3.3) and even more so than the overall workforce (3.0).
Ventrice recommends managers and supervisors meet the need for frequent feedback by offering occasional corrective feedback and generous amounts of praise. "Don't keep young employees guessing. Let them know they are on track, and they will reward you with increased enthusiasm."
The research also found Millennials and those new to the workforce have significantly higher expectations in three additional areas: work/life balance, structure, and socializing. Five age groups were represented in the study: 25 and under, 26-35, 36-45, 46-55, and 56 and over. Years of full time employment were broke down to four segments: four years and under, 5-10, 11-25, and 26 years and over.
About author Cindy Ventrice:
Cindy Ventrice is the author of the best-selling book Make Their Day! Employee Recognition That Works and the companion guide Recognition Strategies that Work. She has been quoted in The New York Times, Harvard Business Update, Workforce Magazine and on CNBC. She has worked with managers in 14 countries and has helped hundreds of organizations improve employee morale and loyalty through effective recognition strategies.
For access to the full report or for additional information contact Cindy Ventrice or visit http://www.maketheirday.com/generational.htm
Cindy Ventrice
831-476-4224
http://www.maketheirday.com
###