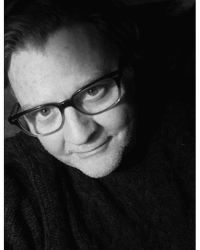 Working with Lila and Millennimedia is a win-win for our clients and our companies and we're excited to be collaborating on the leading edge of entertainment media today. ~ Tim Miller
New York, NY (PRWEB) June 03, 2015
Millennimedia CEO Lila Everett announced the entertainment marketing agency will collaborate with award-winning designer, content and production leader Tim Miller to deliver a full range of marketing and production services. Miller founded the successful digital content and commercial production company Big Chief Entertainment after working as a creative director at Cinemax, HBO and NBC Entertainment.
"Having worked closely with Tim when I was at The Discovery Channel and Scripps Networks, I'm thrilled to partner with him to deliver digital production and branded content to our clients," said Everett of the creative collaboration. "It's to Tim's credit that Big Chief Entertainment is one of today's shining stars in video creative development and production for the growing array of interactive media platforms."
"Through this partnership Big Chief will continue to innovate in the multimedia production space by broadening our strategic scope and marketing depth through Lila and her vast resources," said Miller. "Working with Lila and Millennimedia is a win-win for our clients and our companies and we're excited to be collaborating on the leading edge of entertainment media today."
About Millennimedia
Millennimedia is a strategic marketing agency specializing in media and entertainment domestically and internationally. Through the creation of interactive multi-platform marketing and video campaigns, Millennimedia develops branding and launch campaigns for new companies, builds new audiences for legacy brands, and drives traffic across all digital and traditional media platforms. With a killer combination of next generation creativity and bottom line business savvy, Millennimedia is creating smart media and profitable campaigns for the new millennium. Millennimedia is entertainment marketing mastered.
About Lila Everett, Millennimedia CEO
Lila Everett is a well-known award winning senior marketing executive in the television and media industry. She specializes in making entertainment marketing both captivating and profitable – a unique combination only a senior decision maker with extensive client side experience and perspective can deliver. Lila's leadership, creativity, and vision for the rapidly evolving realities of programming, entertainment marketing and brand media launched and shaped brand position and marketing strategy for history-making networks like The Discovery Channel, HGTV, Food Network, Bravo, Showtime and FOX Sports. Now, as the founder of Millennimedia, she creates and directs media and integrated marketing strategies for emerging media companies and brands that are ready to become the next standard for new media success – on the screen and on the spreadsheet. Lila Everett helps brands go big and play at the highest levels of digital, social and traditional media marketing.
About Tim Miller, Millennimedia Strategic Partner
Big Chief Entertainment founder Tim Miller is a highly acclaimed, Emmy award-winning creative, digital production and content developer. He has produced original network television series and documentaries as well as integrated video campaigns, branded digital content, promos and corporate videos. He has directed creative efforts for a long list of legacy brands, including PepsiCo, Target, and Mercedes Benz. Top in his field, Tim has led entertainment marketing, creative development and design projects for NBC, ABC, CBS, HBO, Showtime Networks, Discovery Networks, Scripps Networks, MTV, VH1, Comedy Central, A&E, History Channel, CNN, HGTV, Hallmark Channel, BMG, RCA Records, Garth Brooks, Time Warner and Comcast. Tim has produced over 100 original programs in his career including several NBC News specials. During his long history with the network, he oversaw all on-air promotion, advertising and design creative services for network operations including media planning and production for NBC News, NBC Sports, the Olympics, CNBC, David Letterman and Saturday Night Live. Prior to that Tim also served as VP/Creative Director at HBO and Cinemax.