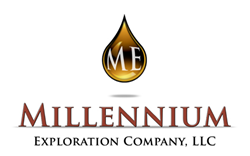 At today's prices and with Millennium's economic savvy, these prospects should not only do well for our company, but for our partners as well
San Antonio, Texas (PRWEB) September 30, 2010
San Antonio, TX (PRWEB) September 30, 2010 -- Millennium Exploration Co. partnered with Portland, TX based Kebo Oil & Gas, Dallas based North Petroleum and Houston based Maverick E & P have successfully drilled the 9,200' Chenango Prospect (Martha Jane Unit #1) Well in Brazoria County Texas. After electronic testing, core sampling, and formation tests it is revealed that Millennium's Martha Jane #1 not only encountered its two primary objectives of the prolific Frio Sands, but as many as seven additional stringer sands.
The West Pettus (Walton Heirs #1) Well in Bee County, Texas is the second of Millennium's significant discoveries in just the last couple of months. With the help of 29 veteran geologist, Jay McGovern and Houston based Gaper Rice Resources, Millennium Exploration has successfully drilled the 8,000' Walton Heirs #1 Well that has logged the elusive, yet highly prolific Upper Wilcox Formation. The Walton Heirs #1 has also successfully logged the Pettus Formation which is a high volume oil sand in the area.
Together the Chenango and West Pettus prospects' reserves total up to a potential 3,599,000 Barrels of Oil and 12,000,000 Units of Natural Gas collectively. "At today's prices and with Millennium's economic savvy, these prospects should not only do well for our company, but for our partners as well" says Millennium's Senior Vice President of Investor Relations.
"These prospects, which may include as many as four low risk developmental wells, were developed using state of the art 3-D Seismic data which has been reprocessed using Millennium's proprietary formulas coupled with good old fashioned geology and research," says Millennium's President & CEO, Mr. Richard Monroy. "This combination separates Millennium from many other oil companies that solely rely on one or the other to make wells," Mr. Monroy goes on to say "An oil companies' industry connections and investor relationships are its lifeblood. Millennium keeps its ear on the ground and nose on the scent. This Combined with good business practices, affords Millennium and its partners the best opportunities."
Millennium Exploration Company, partnered with Corpus Christi based Everest Resource Company, have developed and acquired two Gulf Coast Texas prospects targeting as much as 6,100,000Units of Gas and 1,234,000 Barrels of Oil combined. "Both the Chips prospect, San Patricio County, Texas, and the Porter's Creek prospect, Wharton County, Texas are Class "A" exploration prospects which are drilling in proven and prolific areas of the state. Both prospects are offsetting wells with production, or signs of production, and are advantaged by the use of reprocessed 3-D Seismic data which will drastically increase our chances of success," states Mr. Monroy.