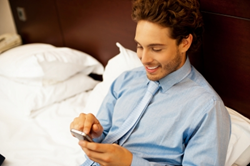 There are many good tips for adults who are using 401k or IRA accounts to build a much larger retirement financial portfolio, and we've assembled some of the top strategies
Midland, TX (PRWEB) March 14, 2015
Men and women who are using an IRA account as a primary income builder to generate cash for use during retirement years can now learn more tips at the JWB website. A million dollar IRA account building presentation is now published that includes useful tips for adults at http://www.jwbrealestatecapital.com/can-you-retire-a-millionaire-with-ira.
A direct route of expanding annual investments in a retirement account is supplied on the new JWB page as well as new strategies available in the real estate market for investors. Because a person can buy, hold or rent a home using an IRA this information is covered. This new page is one that will be curated for the rest of 2015.
"There are many good tips for adults who are using 401k or IRA accounts to build a much larger retirement financial portfolio, and we've assembled some of the top strategies," one JWB company rep said.
One topic discussed in the presented content is how different formats of real estate can be used to produce faster income compared with stocks. Because the average stock index can go up and down annually, the housing industry does provide measurable stability for investors. An exploration of land trusts is also posted at http://www.jwbrealestatecapital.com/should-you-use-land-trusts-for-real-estate.
"It is possible to build a million-dollar retirement account although not every strategy detailed on our website will be the right choice for all people," said the rep.
Since age is one of the reasons that some investors are seeking better investments, the JWB page now presented at http://www.jwbrealestatecapital.com/am-i-too-old-to-start-real-estate-investing explores the concept of choosing age appropriate wealth building strategies accessible nationally.
About JWB Real Estate Capital
The JWB Real Estate Capital company provides a passive investment strategy for adults who are planning to build larger IRA accounts in the U.S. The company is now offering adults ways to finance real estate purchases for direct housing industry investments. The JWB Real Estate Capital company was profiled in January of this year by the New York Times for its new construction projects now taking place in Jacksonville.