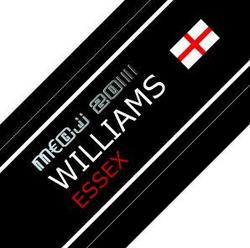 I'm just your average cycling addict with a penchant for cycle jerseys
(PRWEB) June 27, 2010
Million€uroCycleJersey, the European cycle jersey project will officially launch on July 1 2010. During the course of the project they're aiming to sell 1 million euros of advertising on their quality cycle jerseys to a wide variety of corporate sponsors then distribute the jerseys free of charge to cyclists and cycling organisations.
"I'm just your average cycling addict with a penchant for cycle jerseys" explains Jonathan Guarnieri on his reasoning behind the project. "A million euros is a big target but if we can get just one batch of jerseys produced I'll consider it a success."
A major factor in a project of this kind is quality of the product. Even though the cycle jerseys are absolutely free to the public it means little if they end up as nothing more useful than a piece of cleaning rag. All you have then is a product that nobody wants and angry corporate clients who have paid good money to advertise on the jerseys. They won't make the same mistake again. That's why we selected Owayo as our preferred supplier. The sample jerseys we tried out compared very favourably against others. They have the production capacity we hopefully need and are flexible when it comes to the design of the finished jerseys.
You can find more information, advertise on the jerseys or register for your free jersey at http://www.millioneurocyclejersey.com
###