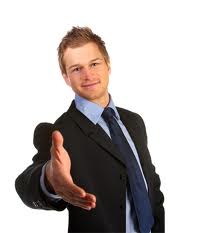 I want to show people how to make money online before they ever pay me a dime to train them.
New York, New York (PRWEB) August 12, 2012
Millionaire entrepreneur and Internet expert is now giving away his most treasured business secrets to students for one American dollar. There is a process and set of procedures that any person can do to start a cash flowing business online with absolutely little to no investment. Mr. Brunson created this unique training opportunity to allow those seeking to make money online to do so first before paying for further training. The expert training is now available by going to this link to sign up for the Internet-only training.
Business training in college and university programs usually requires students to study theories and data from decades of success and failure of businessmen and women. The data that is collected is from offline businesses that earned income in non-technological sectors of the economy. The technology age of the 21st century has produced more millionaires than any other time in history according to published financial data. Discovering Internet secrets is one thing that has always been closely guarded by successful entrepreneurs.
"I want to show people how to make money online before they ever pay me a dime to train them," said Mr. Brunson, millionaire and creator of his new training program. "My system is a proven way to create a legitimate online business that earns money 24 hours a day," Brunson added.
Part of the secret training that is included for beginners and advanced students is how to start with basically zero dollars and earn enough cash flow to support business operations within one month. A variety of Internet tools and services are now available help anyone with little to no funds to start and maintain an Internet business.
Most Internet searches conducted by consumers trying to find products or information take place through Google, Yahoo or Bing. Russell explains in his training that dominating these search engines using his strategies can take a new website or existing website and transform it into a moneymaker without doing any of the work required. This hands off approach is one that has been pioneered by famous entrepreneurs that claim that they work less than four hours a week.
The new business training offered by Internet millionaire Mr. Brunson can be accessed by going to his official website and signing up with a simple email address. This personal invitation is required before the instant training series begins.
About X Secrets of a Dot Com Millionaire
The concept of giving away secrets first and helping to generate money second is a concept the Mr. Brunson has pioneered with his X Secrets of a Dot Com Millionaire training modules. A complete blueprint for starting a business and earning money from day one is taught to both beginners and advanced students. The expensive training programs put out by gurus and other teachers are often avoided by the average person that has no money for training. The X Secrets of a Dot Com Millionaire training puts profits second for the teacher and provides information first for all students that apply.