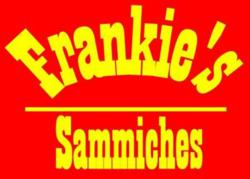 I have always loved the concept of a family friendly fast-service restaurant that features quality food at a reasonable price and the cart was a way to get there
(PRWEB) July 07, 2011
Frankie's Sammiches has opened their first storefront location in Milwaukee. The company was born earlier this year from a mobile food cart that offered Italian beef sandwiches primarily in the downtown Milwaukee area. "It was such an enthusiastic response that I felt the time was now to open a storefront," says owner Matthew Skalnik who is originally from the Chicago area.
It started with a dream that formed while working a summer job for a hot dog stand. After stints in retail and customer service for the past 13 years, Skalnik decided to finally make the dream a reality. "I have always loved the concept of a family friendly fast-service restaurant that features quality food at a reasonable price and the cart was a way to get there," says Skalnik. Skalnik still plans to operate the cart though on a limited basis. "Milwaukee is really one of the premier cities in the nation when it comes to street food. We are fortunate to have such a diverse selection of great vendors and I want to make sure Frankie's Sammiches is still a part of that."
Although Frankie's Sammiches only sold Italian beefs from the food cart, they have expanded their menu at the storefront to include burgers, Chicago-style hot dogs, and brats among a host of other sandwiches, wraps, and sides. The foods has Chicago beginnings but with a local flair as Klement's sausages and hot dogs are used in the majority of dishes. The signature item on the menu is "The Godfather" which is comprised of a brat, Italian, and Maxwell Polish sausage on 18 inches of French bread all topped with Italian beef.
"We have sold more than I would have ever imagined in our first two weeks. It is a popular sandwich," said Skalnik. Of course, Italian beefs are still the number one seller at the store. "It is my hope to make Italian beefs as much as a staple as brats are in Wisconsin," he said.
So where does the name Frankie's Sammiches come from? "I couldn't say sandwich as a child and Frankie was a nickname," says Skalnik. Skalnik's wife is from Milwaukee and is the one who suggested the name. "We had an interesting wedding as the Packers and Bears actually played that night (the Bears lost)."
Frankie's Sammiches (http://frankiessammiches.com), located at 5300 W. Blue Mound Road, will hold their Grand Opening celebration this Saturday, July 9th, from 1:00 PM to 4:00 PM. The celebration will include samples, door prizes, giveaways, and appearances by the Klement's Famous Racing Sausages.
###