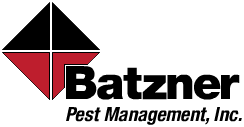 Milwaukee, WI. (PRWEB) August 01, 2012
Summer can be the perfect time for enjoying nature, fresh air and the warmth of the summer rays. Fishing, boating, swimming, hiking, biking and jogging are just a few of summer's favorite pastimes.
However, summer is also the peak time of the year for rain, heat and humidity which means the invasion of a most unwanted pest: the mosquito.
Don't let mosquitoes spoil your summer fun! Mosquitoes are attracted to people differently and this attraction always ends in a bloodsucking bite with a tremendous itching aftermath.
For some people, mosquitoes can be merely a nuisance and bites are rare. However, significant percentages of the population are "mosquito magnetics" and give off a skin scent that is irresistible to mosquitoes. Mosquitoes can truly make life miserably for sensitive individuals and ruin a summer outing or vacation with the vicious cycle of biting and itching.
In certain instances, mosquitoes have been transmitters of deadly viruses and their bites have resulted in fatalities.
Tips for Mosquito Prevention and Avoidance:
1. Limit night, twilight and early morning outdoor activities. These are the times when mosquitoes are most active.
2. If prone to mosquito bites, apply a mosquito repellant spray to the skin. Remember, mosquitoes are 'scent sensitive' and skin repellants are effective.
3. Empty all open containers holding water and be aware of standing water in your environment. Mosquitoes breed in water and it only takes a small puddle to be a breeding ground for 100's of mosquitoes.
4. Make sure doors, windows, screens are shut tight. Some of the worst experiences with mosquitoes can be the result of mosquitoes getting indoors and biting sleepers in the middle of the night.
5. Scratching a mosquito bite only makes it worse. There are numerous OTC itch relief preparations available at pharmacies. Other possible suggestions: avoid usage of perfumes and colognes and take frequent showers to remove sweat and minimize skin odor.
For optimum mosquito control and relief, let the experts at Batzner Pest Control do a site inspection of your home and business today and determine the best approach for getting rid of the mosquito problem. As Wisconsin and Illinois trusted Pest Control Company for over 65 years, Batzner Pest Control knows what to look for and what products are the most effective for total mosquito control.
Call us today at 800 – 878-2110, you'll be glad you did!