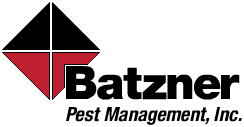 We are truly grateful and proud to receive this recognition. Every day we strive to create a friendly and fulfilling workplace environment,
Jerry Batzner, President of Batzner Pest Management
Milwaukee, WI. (PRWEB) May 30, 2012
Over 100 local companies have been recognized as Top Workplaces based solely on surveys about the workplace completed by their employees. Questionnaires were sent out several months ago requesting area company employees to rate and review their job.
"I feel like I have the opportunity to continually grow, learn, and expand my skills. I am consistently challenged and given the support to exceed even my own high expectations of myself," says Batzner Pest Management employee.
According to Jerry Batzner, President of Batzner Pest Management, "We are truly grateful and proud to receive this recognition. Every day we strive to create a friendly and fulfilling workplace environment."
The only requirement to participate is the workplace must have a minimum of 50 employees in southeast Wisconsin. Organizations may be public, private, government or nonprofit.
About Batzner Pest Management, Inc.
Batzner Pest Management (BPM) takes great pride in specializing in expert, effective and environmentally conscious pest management. A 65-year-old locally owned company with service centers in Milwaukee, Green Bay, Oshkosh, Racine, Fond du Lac, and Madison, Batzner provides professional services and custom-designed pest management programs.
The company specializes in commercial and residential pest management and provides professional service and custom-designed programs for commercial, residential, industrial, institutional, food handling and food processing clients.
Batzner is heavily involved in total quality and continuous improvement programs, such as the B.A.N. System™, which offers total pest protection. The Balanced As Nature -- B.A.N. System™ provides holistic, year-round service. The company's commitment to the environment is further demonstrated by the fact that it's the only company in Wisconsin and Illinois to offer both GreenPro-Certified Eco Effective and Green Shield certified services.
For more information, contact Marketing Manager - Christine Venuti at 262.797.4160 or visit Batzner Pest Management online, http://www.Batzner.com.