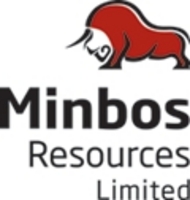 Emerging phosphate company Minbos Resources set to launch $6M IPO next week
(PRWEB) September 3, 2010
A portfolio of potentially world-class phosphate resources in central Africa form the cornerstone assets of Perth-based Minbos Resources Ltd, which is set to launch its $6 million Initial Public Offering (IPO) next week ahead of a proposed Australian Securities Exchange listing early next month (proposed ASX Ticker: MNB).
Minbos - which is headed up by former Dyno Nobel Executive Mr Peter Richards - has secured a portfolio of high quality phosphate resource assets in the central African nations of Angola and the Democratic Republic of Congo.
The launch of the Minbos IPO comes amidst surging investor interest in the global fertiliser industry, with BHP Billiton's recent US$40 billion hostile takeover offer for Canada's Potash Corp placing the spotlight firmly on this rapidly growing sector.
Phosphate is an essential component in certain agricultural uses for which there is no substitute. Increased demand worldwide for phosphate-based products is not currently being matched by the development of new projects, creating a significant opportunity for new market entrants.
The potential scale of the projects is demonstrated by an Exploration Target (1) which has been established for the Angolan licence area of between 333 and 538Mt (estimated by Coffey Mining Pty), with a historically reported grade range of 10-20% phosphate bearing material. 45,000m of drilling has been conducted previously at the project, which covers a total area of 4,126km2. Historical metallurgical test work indicates that the phosphate rock is amenable to beneficiation with a P2O5 grade above 30% and recoveries of over 75%.
The Projects are ideally located close to infrastructure and ports. The close proximity of the licences to the coastal ports, as well as established transportation infrastructure is likely to result in both capital and operating costs remaining relatively low when compared to other phosphate operations globally.
There is also a significant opportunity to identify further phosphate bearing prospects within the region especially in the under explored DRC licenses and applications. The potential scale of these Projects gives Minbos the potential to become a major global supplier of rock phosphate and become an integrated downstream supplier of phosphate products.
The funds raised through the IPO which will be applied to an aggressive drilling program at a number of specified targets within the two projects, with the objective of developing a JORC compliant resource statement for each.
Medium term targets for the company consist of detailed feasibility and development works, to be undertaken after delineation drilling, metallurgical testwork and prefeasibility studies.
IPO Details
Minbos has lodged a Prospectus with the Australian Securities and Investments Commission (ASIC) for the issue of 30 million shares at 20 cents each to raise up to $6 million, with provision to accept oversubscriptions of a further $2 million. The Company currently has 28.25 million shares on offer held by vendors, founders and seed investors.
A copy of the Prospectus can be downloaded from http://www.minbos.com and offers of securities will be made in the Prospectus. All investors should consider the Prospectus in full before deciding to invest and must use an application form accompanying the Prospectus in order to apply for shares.
Following completion of the Offer, the Company will have 58.25 million shares on issue plus 14 million options and 35 million performance shares as a condition of the takeover of Tunan.
Otsana Capital is the financial arranger to the IPO with Perth-based stockbroking firm Cunningham Peterson Sharbanee Securities as Lead Broker to the issue, which opens on 4 September and is scheduled to close at 5pm on 27 September ahead of a targeted listing date of 8 October.
Board
Minbos is headed up by an experienced Board and Management team with a strong track record at the corporate and technical level. The Company's Executive Chairman is Mr Peter Richards, who has over 30 years of business and international experience with global companies including BP plc, Wesfarmers Ltd and Dyno Nobel Limited. He recently retired as CEO of Dyno Nobel following its successful takeover.
Other board members include experienced mining executive, Dave Reeves, experienced corporate consultant Faldi Ismail. Technical Director John Ciganek and non-executive Director Domingoes Catulichi.
Important Notice: The offer of the securities in Minbos Resources Limited is made in a Prospectus dated 27 August 2010. Anyone wishing to acquire the securities will need to complete the application form accompanying the Prospectus. This release does not constitute a solicitation to acquire securities in Minbos Resources Limited.
(1) Note: The potential quantity and grade of the Exploration Target set out above is conceptual in nature. There has been insufficient exploration to define a mineral resource in accordance with the JORC Code and it is uncertain that further exploration will result in the determination of a mineral resource.
###