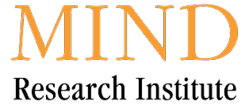 ... we can overcome any education system challenge, and effectively give today's students the powerful mathematical thinking tools to become tomorrow's innovators and problem-solvers.
Santa Ana, Calif. (PRWEB) November 07, 2012
The education non-profit MIND Research Institute announced today that it is naming Orange County-based Emulex as Corporation of the Year for its support of math education, Colorado Springs District 11 2012 Rising Star for its commitment to math education, and Ritter Elementary in Los Angeles Unified School District its 2012 School of the Year for its math performance. These awards will be presented at MIND's "Road Trip!" 2012 Awards Gala on Saturday, Nov. 17 at Disney's Grand Californian Hotel and Spa in Anaheim, Calif.
"The award recipients are national exemplars in their commitment to improving math education and developing critical thinking for all students," said Andrew R. Coulson, president of MIND's education division. "The work of these amazing school administrators and visionary business leaders demonstrates how we can overcome any education system challenge, and effectively give today's students the powerful mathematical thinking tools to become tomorrow's innovators and problem-solvers."
Approximately 1,375 schools in 26 states participate in MIND's programs and were eligible for the 2012 awards. The recipients were selected for their extraordinary commitment to using MIND's visually-based math program, Spatial Temporal (ST) Math®, to improve student achievement in math and foster a love of learning among high-needs students.
Corporation of the Year – Emulex
A leading supporter of MIND for over 10 years, Emulex has donated more than $1 million to the Orange County Math Initiative since 2009. The company was instrumental in helping MIND reach its goal of raising $5 million to bring ST Math to Orange County's 107 neediest schools.
"Emulex is committed to fostering education in the sciences, mathematics, engineering and the arts, because the students of today will become the engineers, technologists and innovators of our future," said Jim McCluney, CEO of Emulex. In addition to spearheading the company's philanthropic support, McCluney is an active volunteer for MIND, serving on the board of directors and executive committee during a period of dramatic growth for the organization.
Rising Star of the Year – Colorado Springs District 11
Colorado Springs District 11 in Colorado Springs, Colo., noticed student achievement stagnating as the district experienced a dramatic increase in the number of English Language Learners and low-income students. In 2011, administrators decided to make a bold move and implement ST Math instructional software across all 35 of their elementary schools, reaching 13,000 students.
Teachers and administrators created a movement around math success that included high expectations for math performance, friendly competitions between classes to make the most progress in math, and an emphasis on having fun learning. According to first grade teacher Joni Hale at Twain Elementary, one of her students even rigged his game console so that he could work on his math puzzles from home. "They all wanted to be the best in the school," Hale said. "After students would reach 100%, they would encourage the students who were not there yet."
The district-wide efforts paid off with nearly every single class averaging more than 50% progress on the ST Math program – the level considered the threshold for effectiveness. On their 2012 Colorado Students Assessment Program, District 11 achieved a 3.2 point increase in percent of students scoring proficient in math, while the rest of Colorado stayed stagnant.
"JiJi is a rising tide for math achievement for students who struggle with math, those on grade level, and even those who are achieving at high levels already," said Assistant Superintendent Dr. Jeanice Swift.
School of the Year – Ritter Elementary, Los Angeles Unified School District
Ninety-nine percent of the students at Los Angeles' Ritter Elementary, in the heart of Watts, come from low-income families – many living in nearby public housing – and about half are English Language Learners. In 2008, the school received a grant to introduce MIND's ST Math program and became part of the philanthropically funded Los Angeles Math Initiative.
Under Principal Charlene Green's leadership, the school made great efforts to ensure every student experienced the full benefits of spatial-temporal, or visual, learning, including putting computers in every classroom, and having a group of parents volunteer to help keep the computer lab open after school. In addition to attending professional development offered by MIND staff, teachers at the school also trained their colleagues on how to effectively bring ST Math into the classroom.
"Teachers became very competitive around student progress. Everyone wanted to have the highest ST Math progress," said Green.
That competitiveness spread to students like Kaylee, who said she used the program on her home computer in fifth grade. "We had a race in class to see who can finish the fastest," she said. "I was the first girl to finish in the class."
This enthusiasm helped the school dramatically improve its math proficiency and put more students on track for future academic and career success. In 2012, 61% of Ritter's students tested proficient or advanced on the California Standards Test, up from 34% in 2009.
About the Awards Gala
Nearly 400 people are expected to attend MIND's "Road Trip!" 2012 Awards Gala, co-chaired by Simone and Bruce Chapman and Ruth Ann and John Evans, on Nov. 17 at Disney's Grand Californian Hotel and Spa. The evening will feature award presentations; a silent and live auction; musical performances by Southern California Children's Chorus; KidSingers and the combined Choirs of the University of Redlands; an auction for small dinner parties with "Great MINDs" that include business and community leaders; and a Fund-a-School program to raise money for math education. Among the special guests will be "JiJi Graduate" Enrique Granados, a Georgetown University freshman who was among the first children to experience ST Math+Music as an elementary school student in Santa Ana Unified. Individuals interested in attending or supporting the gala should contact Peggy Lamberton at plamberton(at)mindresearch(dot)net or visit http://www.mindresearch.net.
MIND Research Institute
The MIND Research Institute is a neuroscience and education research-based, non-profit. MIND applies its distinctive visual approach to illustrating math concepts and building problem-solving skills as the basis for innovative, research-proven math education programs for elementary and secondary schools. MIND's programs currently reach 475,000 students and 16,000 teachers in 1,375 schools in 26 states.
###