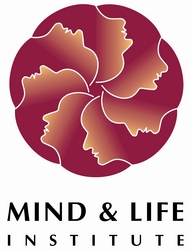 Our goal is not to promote any particular educational approach, but to generate dialogue and new ideas from experts in these fields
Washington, D.C. (Vocus) October 8, 2009
The Dalai Lama, Marian Wright Edelman, and leading researchers in education, neuroscience, psychology, and contemplative studies will take the stage at Constitution Hall all day this Thursday, Oct. 8, and Friday, Oct. 9.
Their dialogues entitled Educating World Citizens for the 21st Century , organized by the Mind and Life Institute, are open to the public. A few tickets are still available from TicketMaster, with discounts for students and groups of 5 or more.
The Dalai Lama will be active in all four sessions during the conference, which include "Envisioning the World Citizen" and "Attention, Emotional Regulation and Learning," starting at 9 am on Thursday, Oct. 8, and "Compassion and Empathy," and "Integrations, Reflections, and Future Directions," starting at 9:30 am on Friday, Oct. 9.
Participants will discuss the importance of researching the effects of mindfulness programs and curricula on educational environments, especially for students exposed to risk factors such as poverty, violence and divorce.
It will be the 19th annual dialogue between scientific researchers and the Dalai Lama, who has written recently on secular ethics for the new millennium, and, methods of transforming the mind that enhance personal responsibility, love, compassion, and kindness. Conference organizers said their goal is to promote more academic research into the value of integrating emotional, intellectual, and social learning into today's educational programs.
U.S. Education Secretary Arne Duncan was to have appeared on Thursday afternoon but has had to cancel his appearance for family reasons.
Duncan has long been interested in the social and emotional learning that students do in school, and in researching how differing forms of mindfulness can improve many aspects of the education system and student advancement. He and President Obama just held a one-month campaign targeted at all students in the U.S., called, "You are what you learn." The campaign ends Oct. 8, when a student will be awarded $1,000 for creating the best short video describing how they are personally going to improve their education in order to fulfill their dreams.
Initial research indicates that school-based programs may be the best way for children to develop the non-academic but equally important skills necessary to be successful in modern society. Programs across the country that teach mindfulness of the self and others have been shown to reduce harmful stress and significantly improve academic performance, work habits and self-esteem.
"We hope to draw more attention to expanding research into mindfulness-based educational approaches, such as social and emotional learning , said Adam Engle, Chairman of The Mind and Life Institute, "and how such reforms can improve attention, self-motivation, self-esteem, and healthy decision-making skills among school-aged children and teenagers."
"Our goal is not to promote any particular educational approach, but to generate dialogue and new ideas from experts in these fields," said Laura Baun, Operations Director of Mind and Life Institute. "Ultimately, we want to know what the value of mindfulness practice is to students, teachers and parents who are using these methods. Our dialogue with the Dalai Lama will look at what students need, and what research could be most relevant to young people."
Educating World Citizens for the 21st Century is taking place from 9 am to 4:30 pm on Thursday, Oct. 8, and from 9:30 am to 4:30 pm on Friday, Oct. 9, 2009 at DAR Constitution Hall, with entrance for the media on C Street between 17th and 18th Street, and for the general public on 18th Street between C and D streets. Photography will be permitted only during the opening minutes of each day. Pool audio and video feeds will be available for broadcast journalists throughout.
Event Website: http://www.educatingworldcitizens.org
Organization Website: http://www.mindandlife.org
Press Inquiries: For conference-specific questions, please contact Sarah Goldberg, sarah(at)kelleycampaigns.com, 301-887-1060 x118. General press inquiries may go to press(at)mindandlife(dot)org, main phone 303-530-1940. Please first visit the website, then email us with any unanswered questions. Call only if necessary. DVD recordings of full conference proceedings will be available for sale at https://app.etapestry.com/hosted/MindandLifeInstitute/EWCDVD.html.
# # #