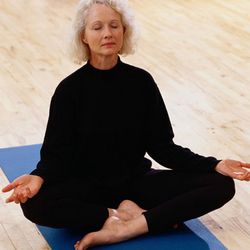 The CE programs offered by HFO and PPM are a natural fit with one another, both emphasize the mind-body connection
Philadelphia, PA (PRWEB) August 25, 2009
HealthForumOnline (HFO), a nationally-approved (APA, ASWB, NBCC, PSNA, CA-BBS) online provider of continuing education (CE) for psychologists, social workers, counselors, nurses and other allied healthcare professionals announces a new alliance with Penn Medicine's Penn Program for Mindfulness (PPM), part of the University of Pennsylvania Health System. This alliance represents HFO's expansion into live CE/CEU activities through a co-sponsorship of PPM's series of workshops for beginner and advanced practitioners and builds on their extensive online CE/CEU resource library that focuses on topics relevant to behavioral medicine and health psychology.
These mindfulness-based CE programs adapt an ancient science to modern needs, and include instruction in relaxation techniques, physical exercises, and cognitive behavioral approaches aimed at reducing stress, increasing productivity, and enhancing overall well-being. Many people find it difficult to maintain a regular practice of mindfulness without the support of a group or the structure of a class. Moreover, while individual practice is essential to making mindfulness a part of our daily lives, group practice strengthens our commitment to ourselves and deepens our understanding. A community of practitioners offers support for bringing mindfulness more fully into everyday life. All of PPM's 8-week programs are taught by highly qualified instructors with decades of experience in adapting an ancient science to modern needs, and include various levels instruction in relaxation techniques, physical exercises, and cognitive behavioral approaches aimed at reducing stress, increasing productivity, and enhancing overall well-being.
The Foundation Stress Management Course is offered for beginners and presents the basics of mindfulness and meditation, two potent tools for growth and change for thousands of years. This 8-week mindfulness-based stress management course can create a remarkable amount of change in a very short time. Speaking with Mindfulness/Applying Mindfulness to Communication is an advanced program that focuses on the communication process. Although mindfulness is a central element in process of communication, it often goes unrecognized. This course teaches participants to listen fully, to feel deeply, and to speak from the heart using mindfulness. Mindful communication can bring mindfulness into our relationships in a way that can completely transform them, bringing our most authentic self into contact with others.
Another advanced program, Practicum in Teaching Mindfulness-Based Stress Management, offers the opportunity for immersion into the process of learning and teaching mindfulness and mindfulness-based stress management. Taught by Dr. Michael Baime, the founder and Director of the Penn Program for Mindfulness, and Dr. Karen Bowles, it provides a thorough grounding in the ways in which mindfulness is taught and learned. The program combines the experience of a foundation mindfulness-based stress reduction class with analysis and discussion of the class content and process. Practicum participants will thoroughly explore their experience of mindfulness, and practice guiding other seminar participants in a variety of mindfulness exercises. Training in the facilitation of individual dialogue and group discussion is also emphasized. Finally, and most importantly, Practicum participants are encouraged to investigate the ways in which mindfulness training enhances health and facilitates personal growth. The Practicum is intended for individuals who wish to take the first step towards teaching mindfulness or to apply mindfulness-based practices in their professional life.
"The CE programs offered by HFO and PPM are a natural fit with one another, both emphasize the mind-body connection" said HFO's Continuing Education Director and co-founder Dr. Michelle Rodoletz. In addition to co-sponsoring these mindfulness-based live CE activities with PPM, HealthForumOnline's online CE resource library has 19 categories of topics related to health psychology and behavioral medicine (i.e., ethics, cancer adaptation, women's health, cultural diversity, eating disorders, reproduction/sexuality, aging/gerontology, pediatric behavioral medicine, assessment, chemical dependency, chronic/acute illness, clinical intervention, group therapy, infectious disease, long-term care, neuropsychology, pain management, spirituality, LGBT issues). Psychologists, social workers, counselors, nurses and other allied health professionals can now chose from over 66 courses available online or as downloadable, transportable PDFs. Health professionals can log on and complete CE courses at their own pace, on their own schedule, anywhere they have Internet access. CE certificates can be downloaded, printed and reprinted at any time to meet licensure renewal needs.
For more information on these PPM programs or a complete listing of titles in our online CE resource library, visit HealthForumOnline.com.
About HealthForumOnline:
HealthForumOnline (HFO) is approved as a provider of CE courses by the American Psychological Association, the National Board of Certified Counselors, the Association of Social Work Boards, and several state professional organizations, including the Pennsylvania State Nurses Association, an accredited approver by the American Nurses Credentialing Center's Commission on Accreditation, and the California Board of Behavioral Sciences. HFO's CE Program's Advisory Committee and authors are comprised of over 60 nationally-recognized experts in behavioral medicine.
###