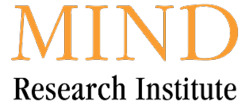 Los Angeles, Calif. (PRWEB) October 23, 2012
WHAT: More than 1,000 East Los Angeles elementary students, teachers, parents and community members will gather to celebrate an investment in math education that's expected to boost students' math scores and put them on track to become tomorrow's high-skilled workers. Hyundai Motor America and TELACU have partnered with the education non-profit MIND Research Institute to provide students at Belvedere and Eastman Elementary Schools with instructional math software, professional development and ongoing educational support. Following a blended learning model, students will practice the visual math puzzles in the computer lab and teachers will connect the puzzles to math concepts in the classroom. Over the last two years, other Los Angeles Unified School District schools participating in the same program experienced more than double the rate of growth in math proficiency.
Reporters and guests will have the opportunity to visit Belvedere's computer lab as students use the blended learning ST Math® program.
WHEN: Thursday, October 25, 2012
9:30 a.m. – Refreshments
10:00 a.m. – Presentation
10:30 a.m. – Computer lab walk-through
WHO: Roberto Martinez, Local District 5 Superintendent, Los Angeles Unified School District
Monica Garcia, president, Los Angeles School Board
Zafar Brooks, Director General Affairs, Hyundai Motor America
David Lizarraga, Founder and Chairman, TELACU
Andrew R. Coulson, President, Educational Division, MIND Research Institute
Students from Belvedere and Eastman Elementary Schools
WHERE: Belvedere Elementary
3742 East First Street
Los Angeles, CA 90063
Parking lot can be accessed off Rowan.
About Hyundai Motor America
Hyundai Motor America, headquartered in Costa Mesa, Calif., is a subsidiary of Hyundai Motor Co. of Korea. Hyundai vehicles are distributed throughout the United States by Hyundai Motor America and are sold and serviced through more than 800 dealerships nationwide.
About TELACU
Established in 1968, TELACU is the largest Community Development Corporation in the nation whose mission is to improve the lives of individuals and families in the communities it serves. TELACU Industries operates a family of companies that provide valuable products and services to the community, such as jobs, affordable homes, small business loans, and the creation of community assets.
About MIND Research Institute
MIND Research Institute is a neuroscience and education research-based non-profit. MIND Research applies its distinctive visual approach to illustrating math concepts and building problem-solving skills as the basis for innovative, research-proven math education programs for elementary and secondary schools. MIND's programs currently reach 475,000 students and 16,000 teachers in more than 1,375 schools in 26 states. For more information, visit http://www.mindresearch.net.
###